Cardiologists at Loma Linda University International Heart Institute uplifted a discouraged couple with a burst of hope for renewed life when they took on Armando Ortiz's high-risk case.
Other health facilities and providers turned down 62-year-old Armando for open heart bypass surgery to treat his blocked coronary arteries. Various co-morbidities placed Armando as a high-risk patient for bypass surgery: his weight, pulmonary embolism that causes blood clot formation in lungs and legs, and leg swelling from chronic venous insufficiency.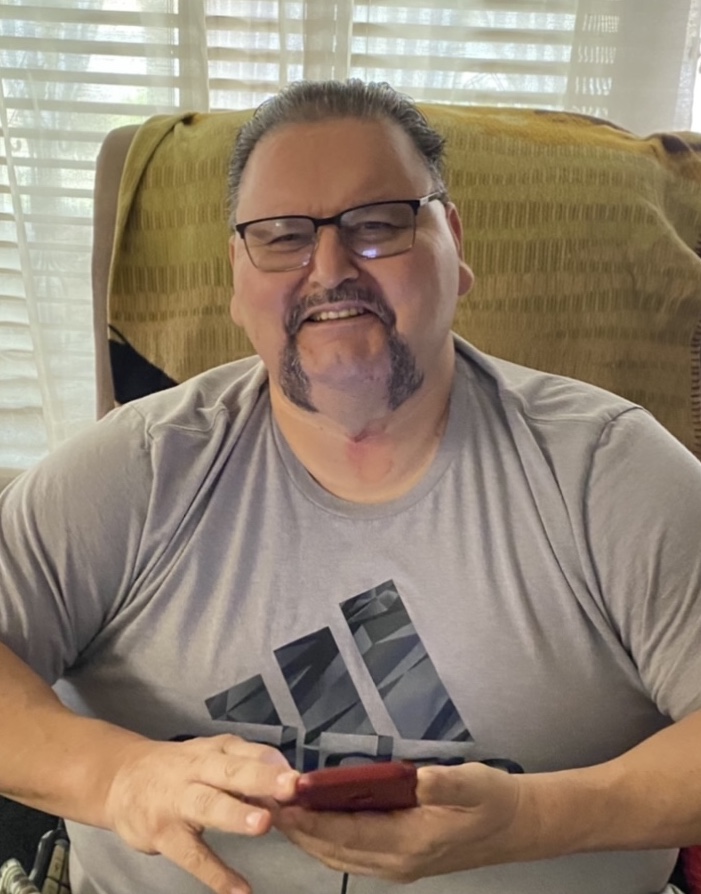 But a care team at Loma Linda University Health's International Heart Institute, including interventional cardiologist Aditya Bharadwaj, MD, was equipped and willing to perform a complex, high-risk, indicated procedure (CHIP) for Armando.
"We take pride in doing these cases at LLUH and in achieving good results to benefit patients," said Bharadwaj about CHIP, an alternative approach for high-risk patients ineligible to undergo open-heart surgery. "Many doctors would not treat or be comfortable doing these procedures because of the risk."
Amelia, Armando's wife, said she and her husband experienced immense relief from LLU cardiologists' compassion and willingness to help.
"I was scared and worried, but at the same time, you get a sense of security and comfort in that hospital," she said. "You can feel that everyone genuinely wants to help you. So having that support on our side made it possible for us to go in with a positive attitude."
The couple's spirits reached an all-time low in the months prior, when Amelia called an ambulance to transport Armando to a nearby hospital after his chest began to pinch and ache. He had suffered a heart attack, and an angiogram revealed multiple complex blockages in Armando's coronary arteries.
Thereafter followed many rejected attempts to seek treatment from cardiac surgeons and outside cardiologists. Time passed, and Amelia continued to worry for her husband's life as his symptoms seemed to worsen.
"Just getting to our appointments was a risk because he was so out of breath even just getting in and out of the car," she said. "I would sit there and watch every breath he took. I didn't sleep well at night."
Armando's largest coronary artery, the left anterior descending artery (LAD), was completely blocked, creating a chronic total obtrusion (CTO) and compromising blood flow to his heart and decreasing his heart function. Left untreated, Armando's condition would pose a serious threat to his life and he would continue to suffer angina, said Bharadwaj.
When he first encountered the Ortiz couple, Bharadwaj said he felt compelled to help heal Armando, who had been turned away by others and whose quality of life had been compromised. Moreover, Bharadwaj was confident that he and the cardiac team of nurses and technicians, using cutting edge cardiovascular technology, could get the job done successfully.
I told that doctor he didn't just save my husband's life. He saved my life and my whole family's lives too.Amelia Ortiz
During the complex procedure, Bharadwaj used a heart support pump to help Armando's heart beat throughout the process, and an atherectomy device — a tool with a diamond-tipped burr that spins rapidly — to drill through calcium plugging up Armando's arteries. Next, Bharadwaj inserted three stents into the heart to open up the previously 100% blocked artery. The procedure concluded successfully, and Armando awoke to notice a change for the better.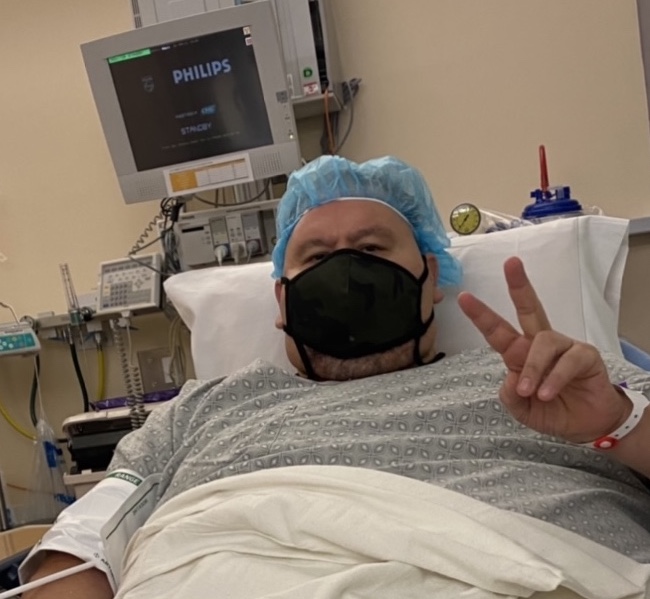 "Right after surgery, I was able to breathe and expand my lungs. I was lit up like a light bulb. It felt pretty awesome," he recalled. He returned home with Amelia the following day. Armando said he is glad to be returning to his favored activities and plans in the months that have since passed.
As avid cruise-goers, he and Amelia have traveled to Jamaica, Mexico, and the Caribbean and look forward to their next Alaska-bound cruise with friends. Armando said he is also looking forward to going on an annual fishing trip with friends in the Sierra Nevada mountains. Most of all, though, Armando is glad to be able to return to what he loves most: spending time with his grandchildren, baking treats, and enjoying time outdoors.
"I told that doctor he didn't just save my husband's life. He saved my life and my whole family's lives too," Amelia said.
---
Loma Linda University International Heart Institute is dedicated to providing each patient with a combination of cutting-edge, compassionate, and personalized care. To learn more about all the institute offers in cardiovascular health, visit lluh.org/heart-vascular.