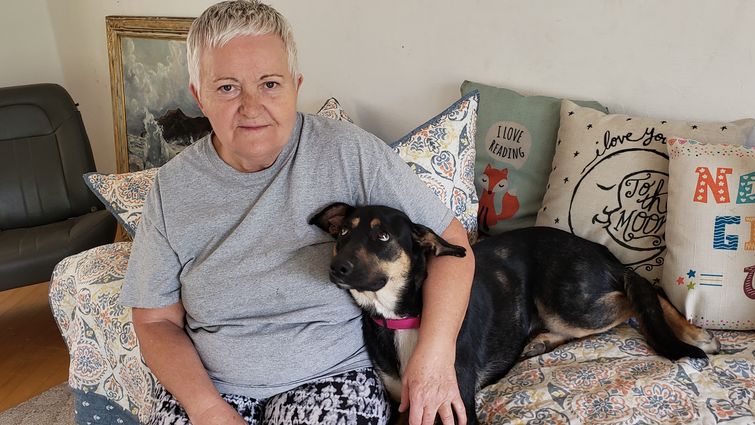 Minerva Catinean found it difficult to put the lurking hunch to rest. She suspected her health was in an abnormal plummet of sorts, although countless medical apppointments failed to track down the root cause of her incessant fatigue. It wasn't until her visit to the LLU Cancer Center in June 2020 that Catinean obtained a rare cancer diagnosis swiftly followed by treatment, ending a years-long limbo of unexplained suffering, second-guessing and unpredictability.
A myelodysplastic syndrome (MDS), also refered to as "bone marrow failure disorder," was responsible for the 67-year-old Loma Linda resident's lack of energy and stamina. Unusual blood cell counts like low hemoglobin — the blood protein that carries oxygen to the body's tissues — manifesting as anemia hinted at Catinean's MDS, which occurs when the blood-forming cells in the bone marrow become abnormal.
"My health was gone," said Catinean, who had felt this way for three years but only discovered she had MDS last year after visiting LLU. "I felt tired all the time, I was not happy like usual, and I couldn't do much."
MDS is an underdiagnosed cancer due to lack of awareness, said hematologist oncologist Mojtaba Akhtari, MD, and signs of MDS risk dismissal based on commonplace presumptions that less energy and lower blood counts form a natural part of the aging process. Akhtari added that it also usually requires a specialized hematopathologist to observe bone marrow under the microscope and attribute an abnormal morphology in blood cells to MDS.
LLU's resources and expertise in hematological malignancies is what allows us to care for such patients.Dr. Mojtaba Akhtari
When MDS symptoms go untreated for years, patients run the risk of developing an even more aggressive form of cancer called acute myeloid leukemia (AML), said Akhtari. "I was glad to diagnose and treat Mrs. Catinean in time. I belive in personalized treatment for my patients and try to formulate a therapy plan based on my patients' charactersitics and needs. LLU's resources and expertise in hematological malignancies is what allows us to care for such patients."
Catinean's daughter, Penina, said Catinean and her family received the diagnosis with bittersweet sentiments — on one hand, they were relieved to finally understand the root of Catinean's decline in health, but on the other, the diagnosis was cancer. "My mom was crushed about the cancer diagnosis. Yet seeing her treatment work has boosted her and the family's morale. Now she can inspire others by sharing her story about her diagnosis and treatment."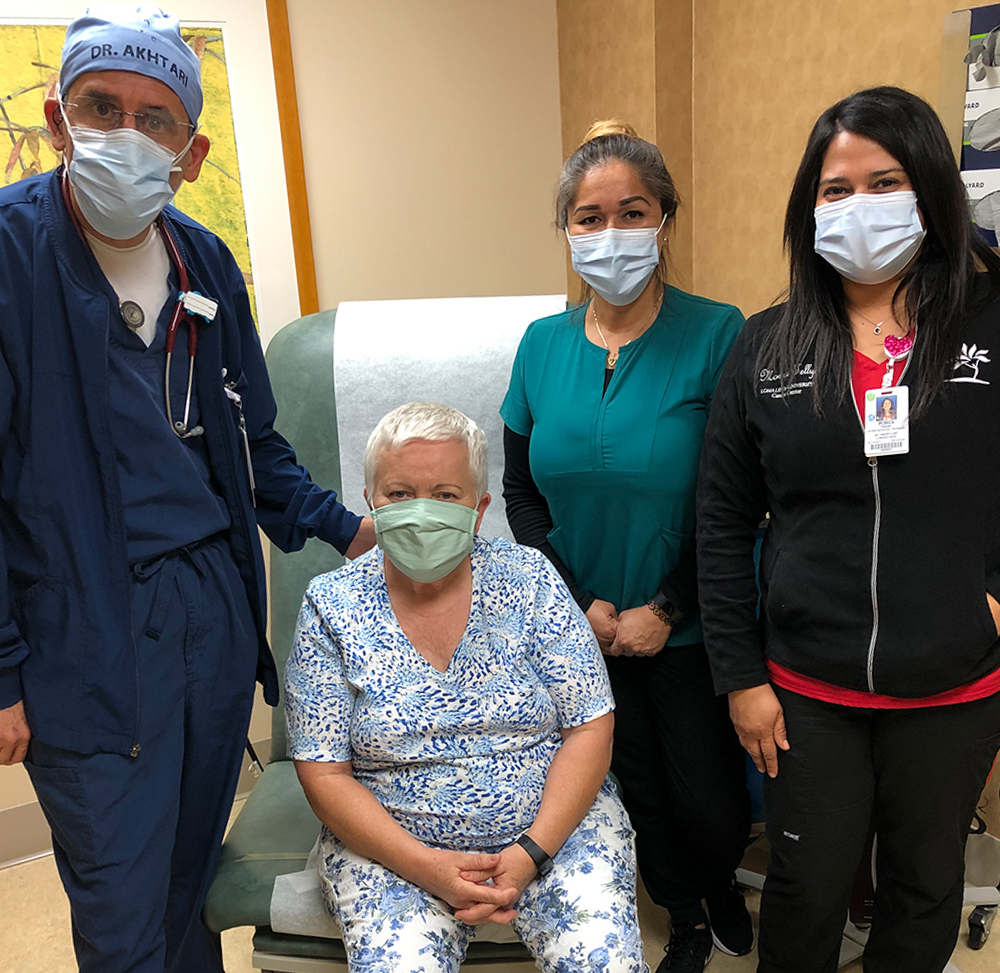 With an MDS diagnosis confirmed via bone marrow biopsy, Akhtari and Catinean set foot toward Catinean's path to healing. Treatment started with injections of recombinant erythropoietin to stimulate production of more red blood cells, and she has since switched to a newly FDA-approved drug, Luspatercept, that she receives as an injection every three weeks.
"Dr. Akhtari is an exceptional doctor and has helped me through it all," Catinean said. "He asked if there anything else he could do for me during every consultation. He would listen closely with compassion and patience to and address my concerns right away. I am so glad to have him."
Having also identified Catinean's zinc, iron, and copper deficiencies, Akhtari solicited the expertise of oncology nutritionist Andrew Woodward, MS, RD, CSO, who advised Catinean about incorporating foods into her diet to bring more balance in her body.
Based on Catinean's love for gardening and Romanian background, Woodward, who gardens himself and has traveled to Romania's neighboring countries, said he was able to connect with her about the benefits of adding home-grown vegetables into various dishes like goulash, a stew of meat and vegetables commonly consumed in parts of Eastern Europe.
"I always try to learn more about patients' backgrounds so I can tailor my nutrition suggestions to serve their needs in a meaningful and practical way," he said.
Woodward also recommended Catinean lean toward a whole, plant-based diet — which delivers more fiber and minerals to the body — regulate portion sizes, and opt for certain whole grains like brown rice, nuts like cashews, beans, and seeds containing high concentrations of the nutrients she lacked.
Since starting treatment a year ago and integrating some new dietary practices into her lifestyle, Catinean's hemoglobin has climbed to a satisfactory level, and she reports having more stamina and energy throughout her day.
Her renewed physical and mental well-being have allowed her to celebrate her daughter and son's birthdays, embark on travels of Mexico, and enjoy making delicious meals at home since she is "never too tired to cook."
---
At Loma Linda University Cancer Center, physicians are committed to providing patients with compassionate, comprehensive care that gives them the best opportunity to face and overcome cancer. To learn more about all of the resources offered to patients battling cancer, visit the Cancer Center's website at lluh.org/cancer-center.