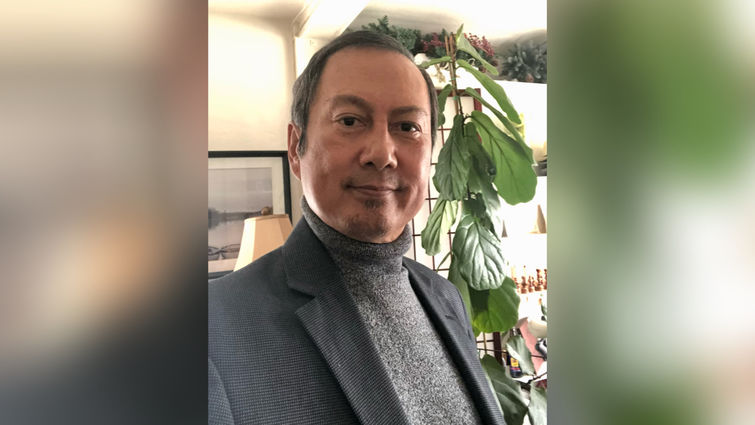 Nestor Terrado, 66, says he cherishes opening his eyes each morning to a new day in his "gift of life," redefined after encountering a rare, aggressive form of blood cancer known as mantle cell lymphoma.
Loma Linda University Cancer Center care teams and patients were navigating COVID precautions in the fall of 2020 when Terrado became the Bone Marrow Transplant (BMT) program's first patient to receive an autologous stem cell transplant. The transplant process uses healthy blood stem cells from a patient's own body to replace their diseased bone marrow. The transplant proved successful, and Terrado anticipates celebrating three years of cancer-free life in the coming fall.
By learning about one another's stories, we as cancer survivors can help each other through the difficult journey.Nestor Terrado
For June's Cancer Survivors Month, Terrado shares his experience to encourage, uplift, and strengthen others who face cancer diagnoses in their lives or that of their loved ones.
"By learning about one another's stories, we as cancer survivors can help each other through the difficult journey," Terrado says.
Terrado's survivorship journey began in 2018 when he sensed something partially obstructing his airway but could not get it out. Shortly after noticing the mass in his throat, Terrado was alerted by a coworker to a lump on the side of his neck. Terrado arranged to meet an otolaryngologist, who performed a biopsy of the mass to test for cancer. He received a life-changing phone call from the doctor's office on a spring day in 2018 at church: mantle cell lymphoma (MCL).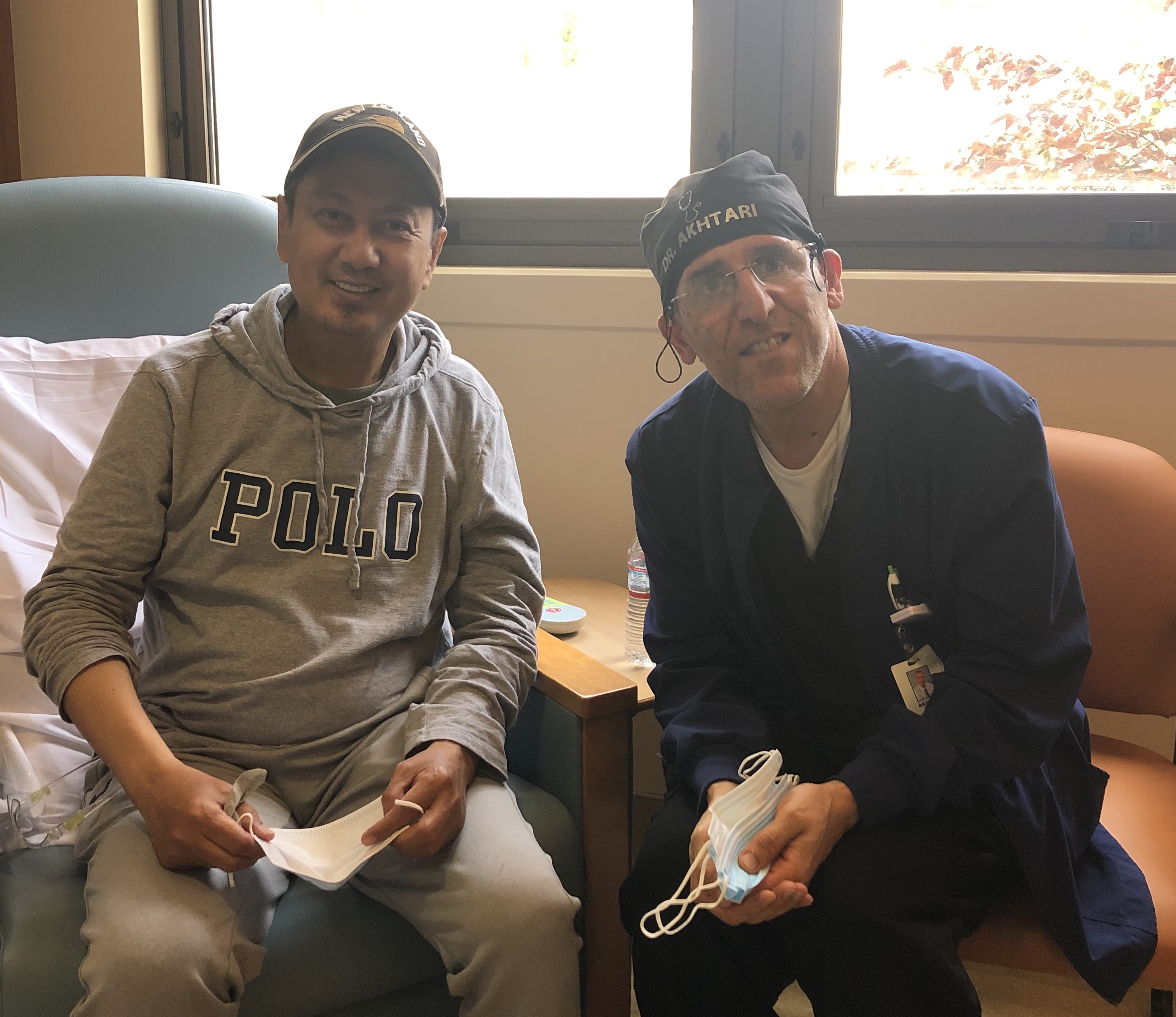 "It was like getting hit with a brick," he says. "It was so profound, like somebody gave me a death sentence. I was glad to be in a holy place when I heard the news, where all I could do was pray."
Lymphoma is the general name for many subtypes of blood cancer that arise from a type of white blood cell called a lymphocyte, according to the Leukemia & Lymphoma Society. MCL occurs when a particular type of lymphocyte grows uncontrolled, resulting in the enlargement of lymph nodes — structures integral to the body's immune system.
Terrado worked as a nurse at Loma Linda University Medical Center for 15 years and says he knew he wanted to partner with care teams at the Cancer Center to battle his early-stage disease. He completed proton radiation treatment to eradicate the MCL, but imaging revealed the MCL had advanced when Terrado followed up with his medical oncologist, the late Muhammad Omair Kamal, MD, team less than a year later. MCL cells had entered lymphatic channels and spread to his bone marrow.
When you think something is going to be the end of your life, coming out of it is such an exhilarating experience.Nestor Terrado
Now facing a relapsed and refractory Stage IV cancer, Terrado connected with Mojtaba Akhtari, MD, a hematologist-oncologist and chief of adult bone marrow stem cell transplant at the Cancer Center, to undergo a combination of immunotherapy and chemotherapy treatments and prepare for autologous stem cell transplant. During this time, Terrado spent a total of 35 days hospitalized, and Akhtari says the care team worked diligently to protect him from COVID infection.
"Nestor was our first patient to get this type of stem cell transplant, so our multi-disciplinary team of physicians, nurses, pharmacists, lab techs, and staff banded together to create a smooth process," Akhtari says. "Even in the midst of COVID, I had absolute confidence that if our patients needed certain interventions or expertise, our dedicated team would be able to make it happen."
Time in the hospital was difficult, says Terrado, and some days he felt like giving up, but his faith and the care team kept him afloat.
"The nurses on my unit went above and beyond what they needed to do to support me, comfort me, and help me with my emotional and physical well-being," he says. "They treated me like family, not like a patient."
Scans after Terrado's transplant have shown no evidence of disease in his body. Now cancer-free, Terrado says he has returned to a fulfilling retired life, spending time with his girlfriend and avidly playing tennis. He says his encounter with MCL changed his attitude as he feels more understanding and patient toward others and stronger in his faith.
"When you think something is going to be the end of your life, coming out of it is such an exhilarating experience," he says. "My journey was full of challenges, but I endured and weathered them all. Sharing it can help others. I encourage fellow cancer survivors to be strong, hold onto their faith, and trust the people caring for them."
---
Loma Linda University Cancer Center offers patients comprehensive care that gives them the best opportunity to face cancer. To learn more about all of the resources offered to cancer patients at the center, visit lluh.org/cancer-center or call 1-800-782-2623 to make an appointment.