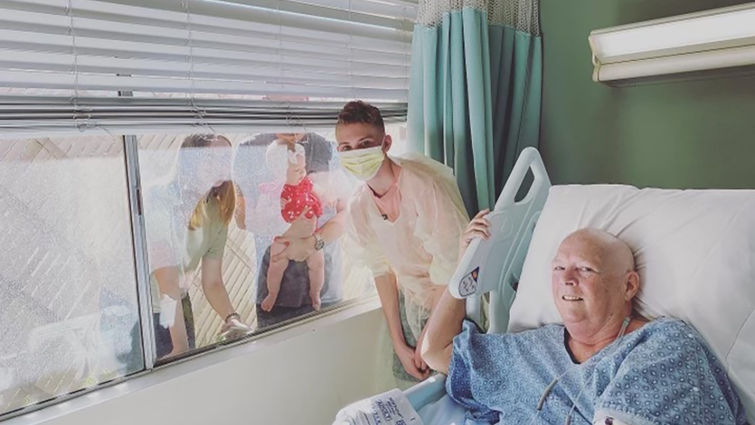 Every turn seemed like a dead end, and time was running out. Jill Burkhart's feet had not touched the ground in months, leaving perplexed physicians across multiple institutions scrambling for answers to detect what had precipitated the once avid hiker's loss of control in her lower extremities. A slew of medical examinations ticked various rare viruses and diseases, one by one, off the list of potential culprits for Jill's mysterious symptoms.
In the nick of time, Jill reached Loma Linda University Health, where physicians were determined to get her back on her feet in every sense of the word. There, she received accurate diagnoses — including for a type of cancer called lymphoma — and immediately pursued treatment through the Cancer Center. Luckily, lymphoma is a chemotherapy-sensitive type of cancer, providing the patient gets the proper therapy, and Jill's health greatly improved over the course of her treatment plan.
"If we hadn't transferred to and stayed at Loma Linda University Health, I'm not sure Jill would have made it," said Jill's husband, Dan Burkhart, who accompanied her throughout a harrowing quest to track down the source of her ailments.
She now celebrates over a year of cancer-free life, but the impact of that fateful experience on her personhood is ongoing, she said.
The Fall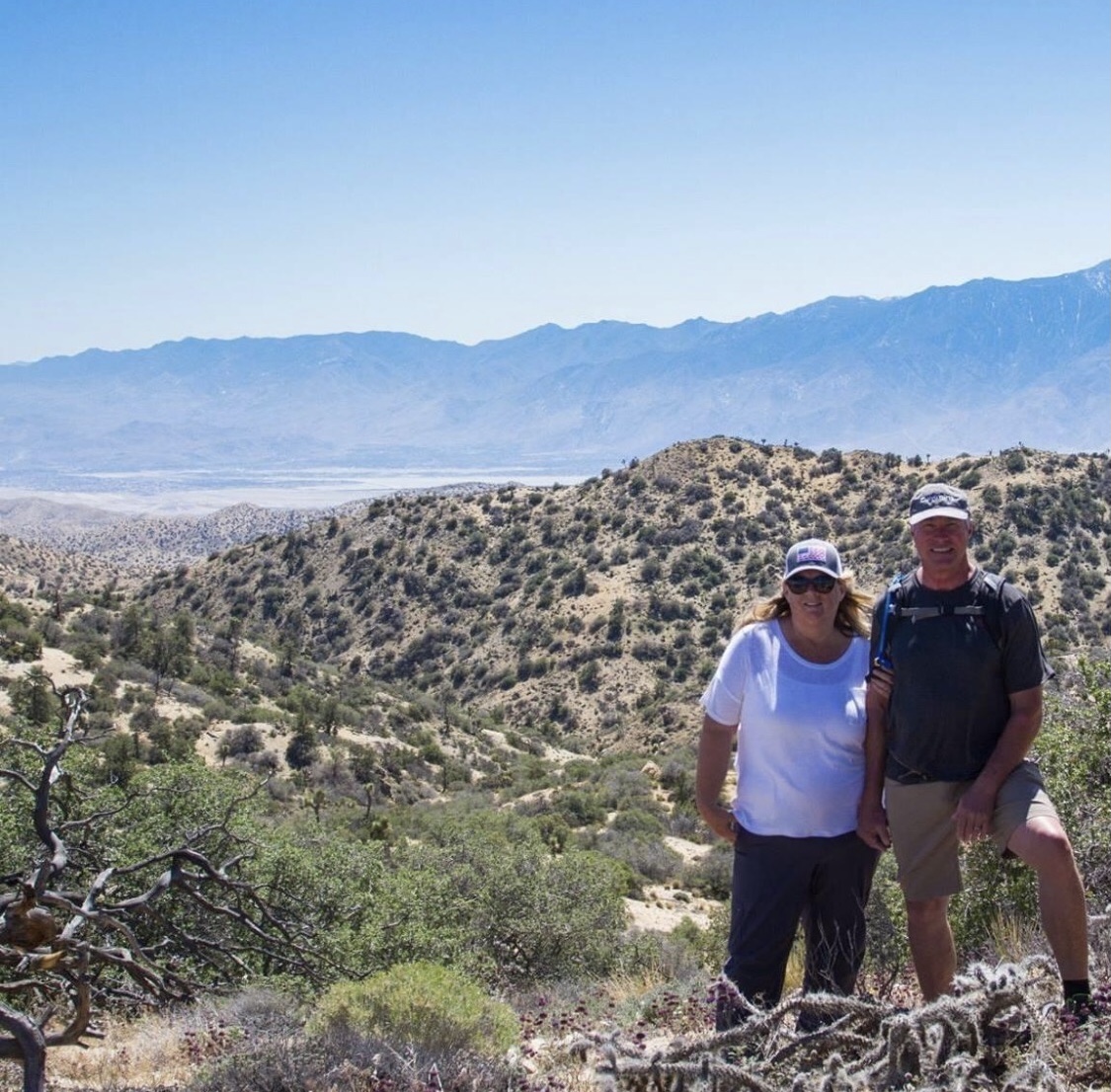 In retrospect, Jill can pinpoint "when it all started." She crossed the street one December morning in 2018, when her legs abruptly buckled and she fell to the ground. Sapped of her energy in the months that ensued, Jill said she struggled to keep track of time and stay awake. Her active lifestyle composed of thrice-weekly hikes, accompanying Dan to desert motorcycle races, and enjoying outings with her grandchildren ground to a screeching halt.
Concerned by Jill's symptoms of extreme fatigue, weakening legs, and ongoing fever, Dan accompanied her to multiple medical appointments with family doctors and specialists, as well as three emergency room visits, none of which proved successful in determining a cause.
Meanwhile, her mystery condition worsened and the strength in her legs was dissipating to the point that she was no longer able to climb the stairs in her home. Dan ordered Jill a walker, yet by the time it was delivered, Jill was already depending on a wheelchair for mobility. In September 2019, Jill collapsed again and sought care at a nearby hospital.
During her stay at the institution, Jill's blood pressure plummeted, her kidneys faltered, and her limbs swelled as physicians tested her for unusual viruses like West Nile virus and Rocky Mountain spotted fever, as well as central nervous system infections. None of the tests indicated enough evidence for a diagnosis, after which Jill and Dan transferred to Loma Linda University Medical Center to obtain a higher workup.
The diagnoses
Sifting through a hodgepodge of prior workup and examining an addled Jill, Eric Lau, DO, an oncology fellow at LLU, said he suspected Jill was suffering from hemophagocytic lymphohistiocytosis (HLH), a type of rare, often fatal inflammatory reaction that often goes unrecognized due to mimicking the appearance of sepsis caused by an infection.
I had a very narrow window to properly diagnose and treat her.Dr. Eric Lau
One of the patients Lau cared for while training at another institution had died from what he would later discover was HLH. "From that day, I vowed to never let something like that happen again," he said, focusing his research on HLH and developing a hyper-attunement to its causes and symptoms.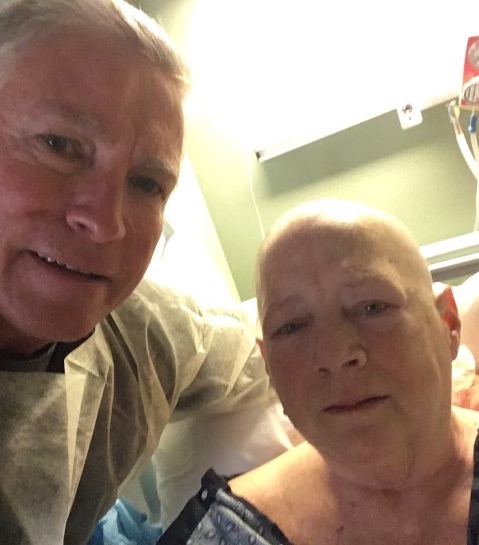 Tests revealed Jill's combination of liver injury, high ferritin, low blood counts, ongoing fever with a multitude of unrevealing tests for infection, and a bone marrow biopsy revealing hemophagocytosis — a pattern Lau said is consistent with the majority of patients who have HLH. In adults, HLH is typically initiated by a lymphoma, so Lau suspected that both Jill's HLH and polymyositis — the condition responsible for the muscle weakness in her legs — hailed from lymphoma.
"Dr. Lau is my medical angel," Jill said.
Time was of the essence, as Jill remained in dire condition. "I had a very narrow window to properly diagnose and treat her," said Lau, who immediately ordered an inpatient PET CT scan and prescribed steroids to calm her overactive immune system. A standard CT scan with contrast was not possible due to kidney failure and a previous scan without contrast was unable to detect cancer. The PET-CT scan led to a biopsy of one of Jill's lymph nodes, confirming the presence of diffuse large B-cell non-Hodgkin's lymphoma in her body.
"I was happy to be the right person to diagnose Jill," said Lau, with his expertise in HLH and ability to access an inpatient PET CT. "This led to her starting treatment with chemotherapy just in time."
The treatment
Though her triple diagnosis of lymphoma and its secondary conditions of HLH and polymyosis was a long time coming, Jill's journey was still just beginning. Unable to move her legs throughout the majority of her chemotherapy treatment, Jill arrived at the Cancer Center to meet hematologist-oncologist Mojtaba Akhtari, MD, in a gurney.
I want to make it all worth it — the work and the treatments Dr. Lau and Dr. Aktari put into me. I'm going to have the best life I can have.Jill Burkhart
Akhtari said lymphoma is not only treatable but even curable with proper chemotherapy regimen and personalized treatment approach, and he was committed to helping Jill return to her life of outdoor hiking, nature photography, and family time with grandchildren.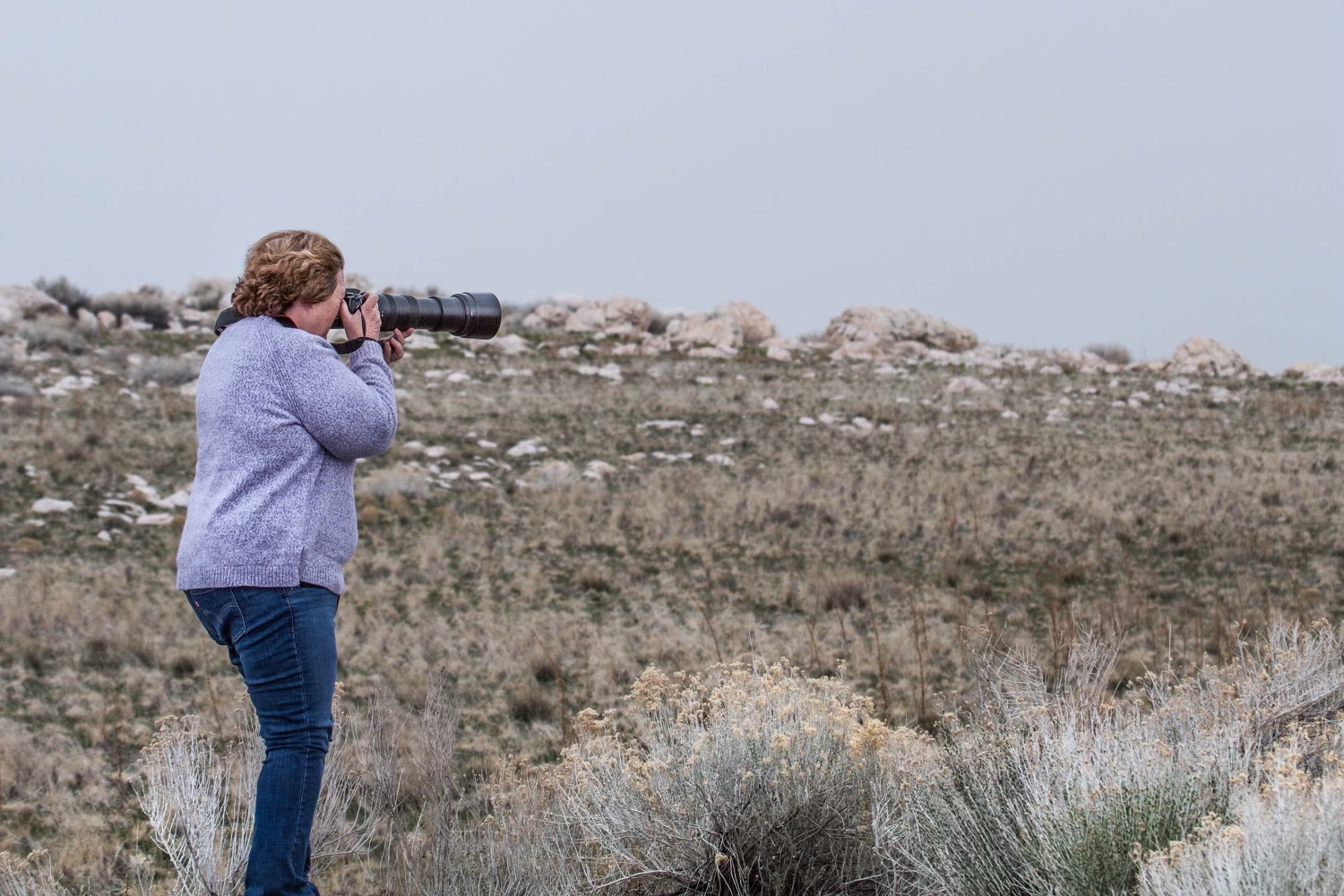 Despite disheartening emotional and physical tolls of chemotherapy, Jill said she persisted in her treatment with Akhtari's support. "I got so sick in between treatments that I wouldn't want to do another one. But every time we went in for treatment, Dr. Akhtari's gracious smile, positive attitude, and constant encouragement really helped to keep me going."
Over the course of 14 rounds of intrathecal and chemotherapy treatments and intense physical rehabilitation, Jill gradually regained control of her legs and learned to walk again. Scans after March 2020 finally indicated the absence of cancer from her body.
Since finishing treatment, Jill has moved to Utah with Dan and is now able to alternate between walking with and without a cane, as well as drive independently.
"I am still learning, and I don't give up," Jill said. "I want to make it all worth it — the work and the treatments Dr. Lau and Dr. Aktari put into me. I'm going to have the best life I can have."
---
At Loma Linda University Cancer Center, physicians are committed to providing patients with compassionate, comprehensive care that gives them the best opportunity to face and overcome cancer. To learn more about all of the resources offered to cancer patients at the center, visit https://lluh.org/cancer-center.