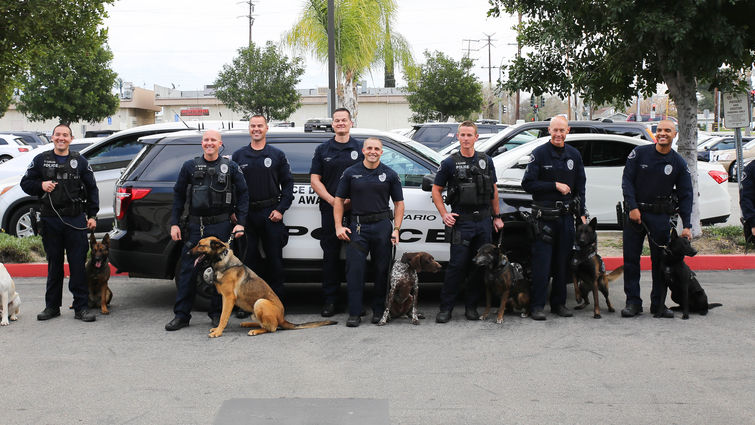 Ten Ontario Police Department officers from that city's K9 unit and their police dogs paid a special visit to patients at Loma Linda University Children's Hospital Pediatric Specialty Team Centers. The officers and their K9 companions spent the morning of March 20 touring the centers, passing out police badge stickers and stuffed animals while visiting with kids and their families.
Ontario Police Officer Joshua Luster said that he and his colleagues appreciate the opportunity to bring smiles to kids' faces.
"Ontario Police Department officers love going to events and doing visits like these," Luster said. "We know these kids don't get to live a normal life like other children do. That's why we love coming to places like this — to hopefully bring some joy to the kids and their families who are going through these difficult situations."
The Pediatric Specialty Team Centers provide comprehensive patient care for children ages birth through 21 years who have chronic, multisystem physical challenges. The Centers treat conditions such as cystic fibrosis, diabetes, sickle cell disease, spina bifida and more.
Check out the photo gallery below to see pictures from the visit.