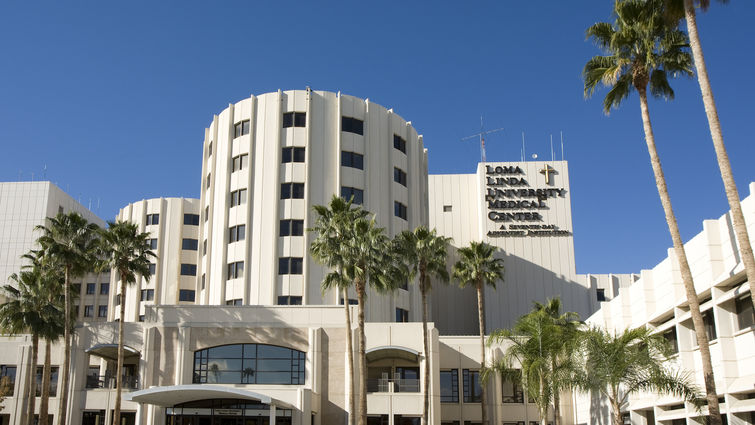 Loma Linda University Medical Center(LLUMC) was ranked 33 in the Top 100 for consumer loyalty nationwide and No. 1 in the Inland Empire by National Research Corporation (NRC) Health, recognizing the hospital's ability to serve and earn the longstanding trust of its patients. 
The ranking was part of NRC Health's presentation to LLUMC for the 2017-2018 NRC Health Consumer Loyalty Award.
"Receiving the loyalty award from our consumers illustrates our team's devotion to continue the healing ministries of Jesus Christ by providing whole person care," said Kerry Heinrich, JD, CEO of LLUMC. "From the moment we come in contact with our patients, each employee at the Medical Center serves with dedication and compassion as they support patients facing critical moments in their lives."  
NRC Health evaluated organizations in seven categories: image and branding, engagement, ability to meet needs, accessibility, motivation of preference, service experience, and whether a consumer would recommend the facility.
This is the award's inaugural year, which gives its recipients a singular distinction. Hospitals were selected based on results from NRC Health's Market Insights survey, the largest database of healthcare consumer responses in the country. NRC Health surveys over 310,000 households in the contiguous U.S., measuring their engagement with healthcare brands in their communities. 
"These outstanding healthcare organizations are setting a new standard for elevating the entire patient and consumer experience," said Brian Wynne, vice president and general manager at NRC Health. "This is reflected in the trust and favor that they have earned in their communities. NRC Health commends these organizations for their excellent work in inspiring consumer loyalty."
About Loma Linda University Health
Loma Linda University Health includes Loma Linda University's eight professional schools, Loma Linda University Medical Center's six hospitals and more than 900 faculty physicians located in the Inland Empire of Southern California. Established in 1905, Loma Linda University Health is a global leader in education, research and clinical care. It offers over 100 academic programs and provides quality health care to over 40,000 inpatients and 1.5 million outpatients each year. A Seventh-day Adventist organization, Loma Linda University Health is a faith-based health system with a mission "to continue the teaching and healing ministry of Jesus Christ."
About NRC HEALTH 
For 37 years, NRC Health (NASDAQ: NRC) has been committed to achieving human understanding and bringing healthcare organizations closer to their customers than ever before by illuminating and improving the key moments that define an experience and build trust. Guided by their uniquely empathic heritage, proprietary methods, skilled associates, and holistic approach, NRC Health helps its customers design experiences that exceed expectations, inspire loyalty, and improve well-being among patients, residents, physicians, nurses, and staff.