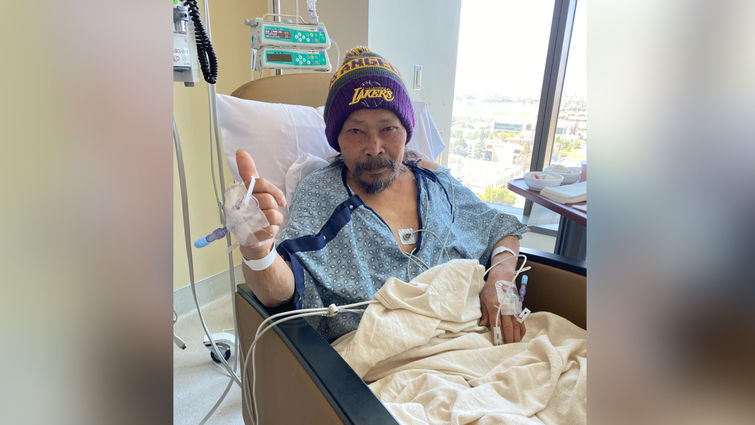 Many diagnosed with advanced lung cancer faced limited options and survival up until recent years. Now, eligible patients at Loma Linda University Cancer Center can benefit from a new approach to lung cancer treatment — a combination of chemotherapy, immunotherapy, and minimally invasive surgery — that has proven so effective it can even eradicate the cancer.
Tuan Khong, 61, was one such patient who responded exceptionally well to the treatment, says Salman Zaheer, MBBS, a lung cancer expert and thoracic surgeon at Loma Linda University Health. Within a year, Khong went from being diagnosed with stage III lung cancer to partnering with the Cancer Center's care team until there was no more evidence of the disease in his body. Khong is now ending 2023 by celebrating holidays with his family and its newest member, his month-old granddaughter.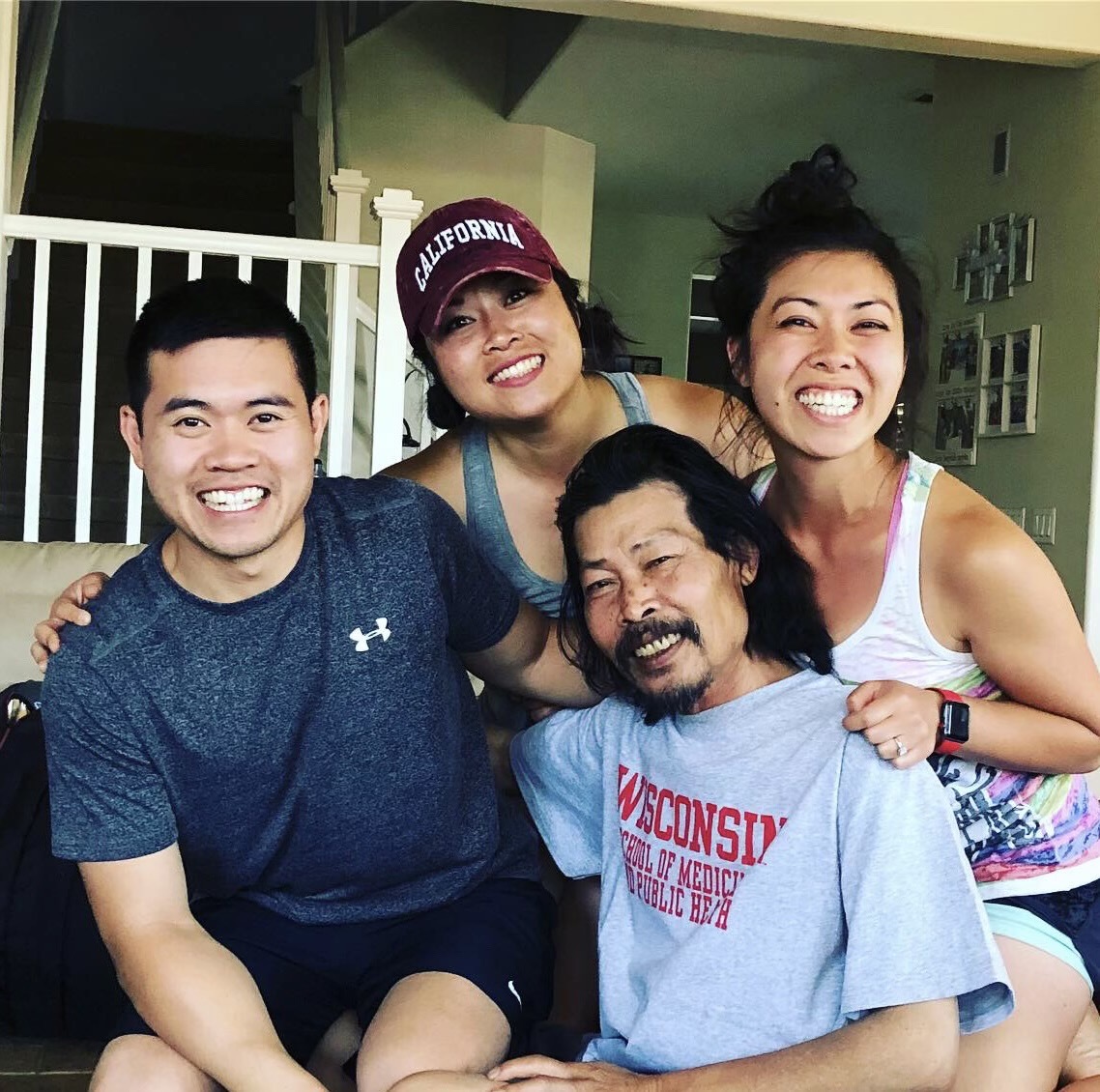 Zaheer says this treatment approach offers patients with advanced lung cancer a range of advantages. Firstly, the combination of chemotherapy and immunotherapy can shrink the tumor, enabling surgeons to preserve more of the lung during surgery. Chemotherapy attacks rapidly dividing cancer cells, while immunotherapy drugs help the body's immune system fight the cancer. Additionally, he says this approach doesn't involve radiation, thus lowering surgical risk. Not undergoing radiation upfront also means patients can always reserve that treatment option if they experience a recurrence of the cancer.
Overall, this approach garners better survival outcomes, Zaheer says. Khong, for instance, experienced a complete pathological response to this treatment — meaning pathologists did not detect any cancer cells in the part of his lung or lymph nodes that were surgically removed.
"Extraordinary developments in prevention, diagnosis, staging, and treatment of lung cancer have resulted in improved survival for patients with this condition," Zaheer says.
Lung cancer care advances have enabled personalized therapy, says Zaheer, meaning care teams tailor each patient's treatment based on their unique circumstances and tumor characteristics. In Khong's case, he underwent genetic testing that revealed he could benefit from a class of immunotherapy drugs called immune checkpoint inhibitors (PD-1 inhibitors) that have helped treat many types of advanced cancer; about half of patients with non-small cell lung cancer between stages IB and stage III qualify to benefit from the chemotherapy-immunotherapy-surgery approach, Zaheer says.
Read: Lung cancer experts use molecular markers to optimize patients' treatment, improve outcomes
Having read extensively about this new approach, Khong says he was glad to engage in shared decision-making about treatment options with his care team. The care team also brought the case to the tumor board, a multidisciplinary group of cancer experts who dedicate time to discussing patients' concerns and needs and optimizing their outcomes.
"The care team was extremely nice, professional, and wanted the best for me," Khong says. "The way they treat you, consult with you, and advise you, it's like your worry goes away. They took the time to make sure the kids and I understood and felt comfortable."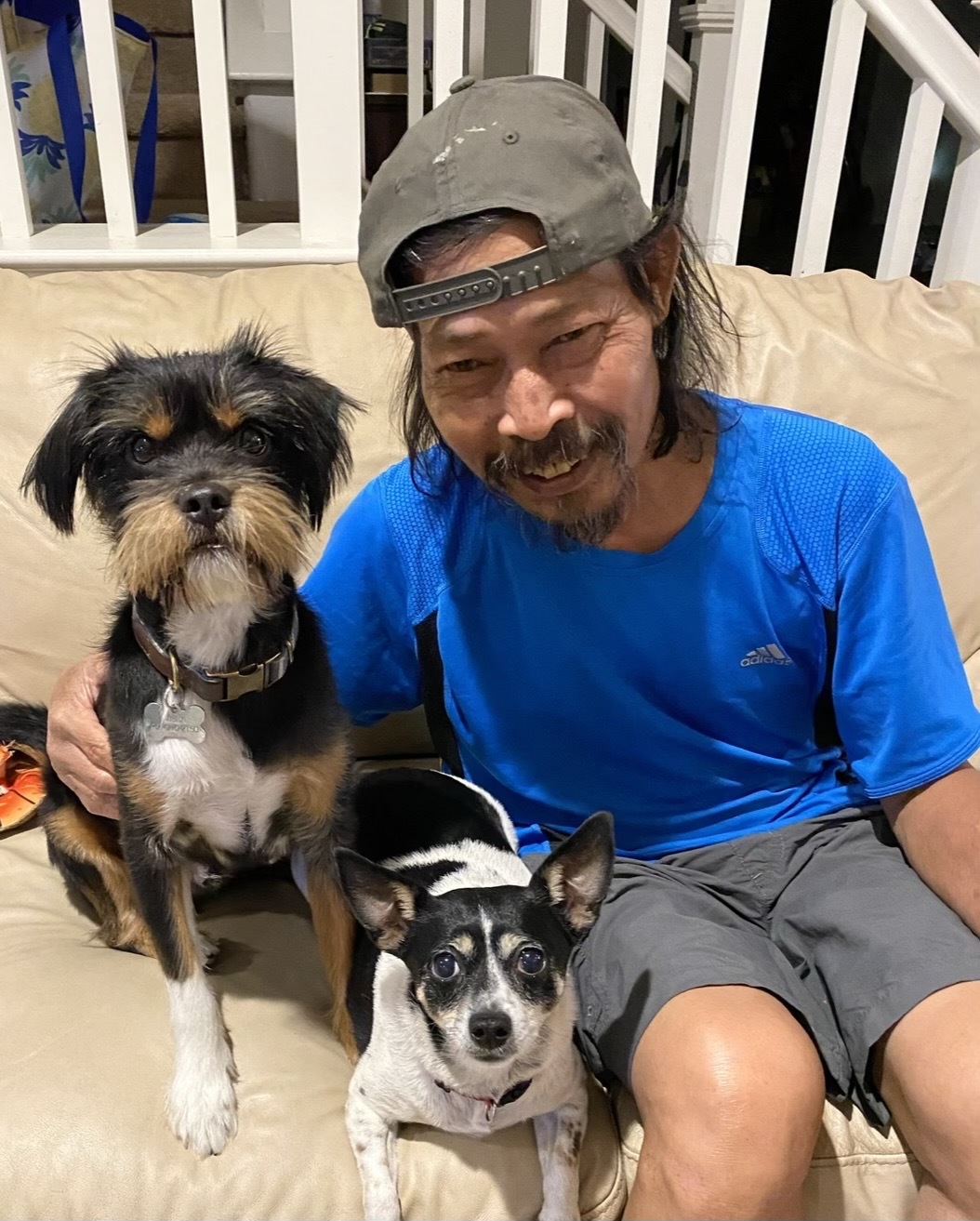 Khong received chemotherapy and immunotherapy between March and May to shrink the tumor before undergoing a minimally invasive procedure to remove the upper right portion of his lung and lymph nodes. Using special techniques and instruments, Zaheer could access the lung without making large incisions and achieving the same outcomes as traditional surgical approaches. Patients who undergo the minimally invasive procedure are more likely to experience shorter hospital stays, faster recovery, less pain and bleeding after the operation, and reduced scarring. Performing such a procedure on what was initially diagnosed as stage III cancer was unheard of just a few years ago, Zaheer says.
Moreover, Khong had developed heart failure and needed to work with Loma Linda University Health heart care and lung cancer care teams in tandem throughout his treatment.
"At Loma Linda University Health, we have the support structure and multidisciplinary care to be confident and comfortable in performing the procedure and providing whatever care Mr. Khong needed," Zaheer says.
Read: Lung cancer screening safeguards time with loved ones
Khong returned home just two days after his lung surgery and has since also received a minimally invasive heart procedure to restore proper blood flow. Once he fully recovers, he hopes to return to what brings him joy and purpose: running his car repair shop, playing tennis, passing time in nature fishing and camping, and spending time with his three children and grandchildren.
"The whole team there, man, I owe them my life," he says. "They're so professional but very down to earth, personable, like family members. I take my hat off to them."
Zaheer says he looks forward to treating more patients like Khong in the future and watching them thrive as cancer survivors.
"Lung cancer care will continue becoming more personalized and precise, giving patients hope."
---
At Loma Linda University Cancer Center, physicians are committed to providing patients with compassionate, comprehensive, and personalized care that gives them the best opportunity to diagnose and overcome cancer. To learn more about all of the resources offered to patients at the Cancer Center, visit lluh.org/cancer-center or call 1-800-782-2623 to make an appointment.