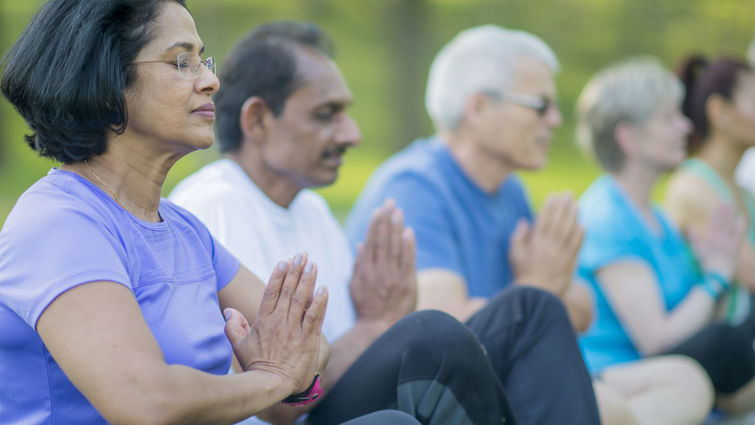 Cardiovascular disease is the No. 1 killer of Americans, but the disease takes a disproportionate toll on many racial and ethnic groups, according to the American Heart Association. Loma Linda University International Heart Institute's women's cardiovascular disease specialist Purvi Parwani, MD, sheds light on how different minority groups are affected by cardiovascular disease and offers tips on how to combat the disparity.
When providers think about cardiovascular risk factors, they think of them in the general sense: weight, family history, etc. Parwani says with some patients, physicians often neglect to consider the socioeconomic attributes that are just as — if not more — important than the general risk factors when it comes to minority patients. 
Main factors that can cause minorities to become more susceptible to cardiovascular disease include language barriers, lack of access to healthy foods, high rates of smoking or exposure to smoking, and lack of health insurance. These factors are seen across many minority groups.
"Minorities have unique challenges that not only include the traditional but also the socioeconomic challenges," Parwani says. "Many people think that most South Asian Americans are thin and hence healthy, but the truth is, cardiovascular disease is a major concern in South Asian Americans due to diabetes, which in turn is due to their dietary patterns and high intake of carbohydrates." 
Hispanics, on the other hand, have the highest uninsured rates of any racial or ethnic group within the United States. Their health issues often present late and have major consequences due to language and cultural barriers, lack of access to preventive care, and lack of health insurance. 
Parwani acknowledges that while there may be great barriers for minorities, these three tips can help make a big impact: 
Know your numbers. Parwani advises these patients to know their health number — mainly BP, Blood sugar and cholesterol. African Americans are 40% more likely to have high blood pressure. They also can have high blood pressure at a younger age. African Americans are 30% more likely to die from heart disease compared to non-Hispanic whites. Health numbers can help with prevention of cardiovascular disease, no matter your ethnicity. 
Quit Smoking. American Indian and Alaska Native men are 20% more likely than white men to be current smokers.Tobacco use is a major contributor to the three leading causes of death among African Americans — heart disease, cancer, and stroke. African American children and adults are more likely to be exposed to secondhand smoke than any other racial or ethnic group. Quitting smoking is a major factor in improving heart health. Ask your provider if they can assist you with smoking cessation.
Snack on exercise. Time is another scarce resource in today's lifestyle that can impede incorporating exercise into the day. Parwani advises "snacking on exercise," where you incorporate little things throughout the work day that count as physical exertion. Some techniques include parking farther away than the closest spot, taking the stairs, doing push-ups at your desk or on your break.
Identify resources. Many, though not all, minorities are struggling to make ends meet. Even if they are not, eating clean and healthy can be costly. Identify the resources within the community that exist to support minority health. 
The best prevention is partnering with a cardiologist for your heart health journey. These specialty physicians can assess your heart health and create personalized plans for both you and your family. For more information on heart health, visit the Loma Linda University International Heart Institute website or call 1-800-468-5432.