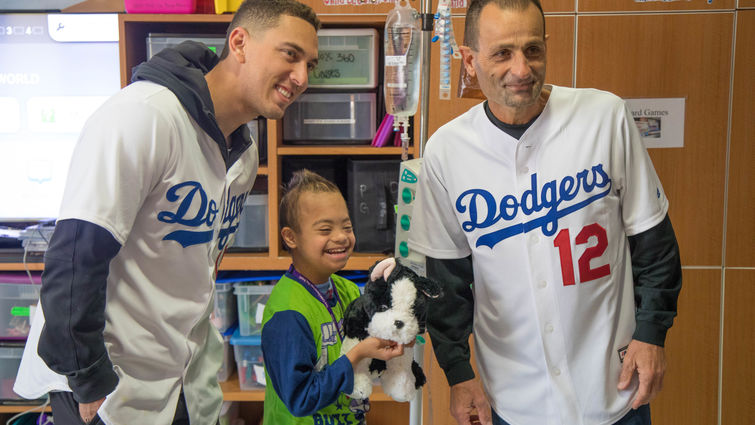 Two members of the Los Angeles Dodgers — Austin Barnes, catcher, and Dino Ebel, third base coach — stopped by Loma Linda University Children's Hospital on December 30, visiting with patients and handing out stuffed-animals.
The professional baseball player and the coach both live in the Riverside area and wanted to make their first visit to the hospital.
Check out photos from their visit below.