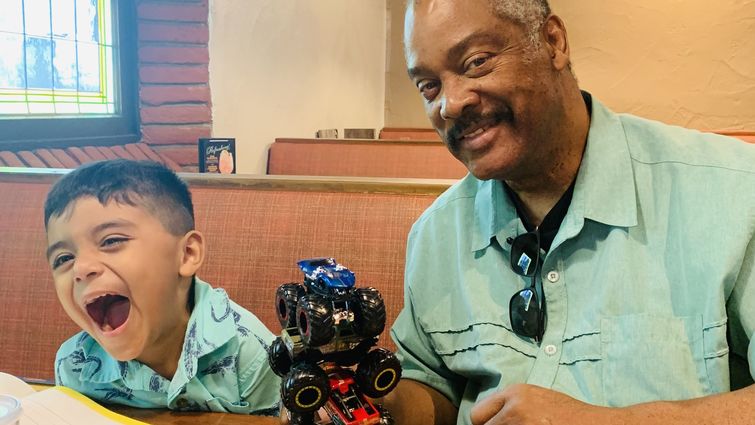 Loma Linda University International Heart Institute recently launched a Comprehensive Hypertension Clinic, dedicating special care and multispecialty resources to treating complex or resistant hypertension patients.
"Our clinic's care team takes pride in safeguarding the health of high-risk patients with complex hypertension and co-morbidities," says Giv Heidari, MD, a cardiologist and director of the Hypertension Clinic.
Nearly half of adults in the United States have hypertension, according to the CDC. Hypertension is characterized by high blood pressure — a high pressure of blood pushing against artery walls.
Poorly controlled hypertension is a significant risk factor for developing a heart attack, congestive heart failure, kidney failure, and stroke. Heidari says the Hypertension Clinic aims to protect patients with complex or difficult to control hypertension from these life-threatening risks.
Caring for the complex cases
Heidari says the Hypertension Clinic provides the most effective treatment strategies based on current translational, evidence-based research for patients facing the following:
Labile hypertension — blood pressure rises and drops significantly and suddenly
White coat hypertension — blood pressure elevates in the clinic but remains normal otherwise
Masked hypertension — blood pressure remains normal in the clinic but elevates out of the clinic
Resistant hypertension — high blood pressure that does not respond well to aggressive medical treatment
The number of hypertensive patients receiving three or more medications has increased dramatically in the last two decades, Heidari says; more patients with resistant or poorly controlled hypertension are visiting general medicine or cardiology clinics.
Resistant hypertension can be primary hypertension or the result of other conditions, called secondary hypertension. Heidari says a considerable number of patients with resistant hypertension possess a secondary cause for hypertension — such as disease of the renal or thyroid glands or elevated cortisol levels. As a result, physicians will order laboratory and imaging studies and counsel other subspecialties to identify whether hypertension has secondary causes.
"The sooner we identify the secondary cause, the faster we can control the blood pressure and lower cardiovascular risks of uncontrolled hypertension."
Abnormally high blood pressure that is not the result of a secondary medical condition is known as primary hypertension, Heidari says. Primary hypertension is the most common cause of resistant hypertension.
A patient's take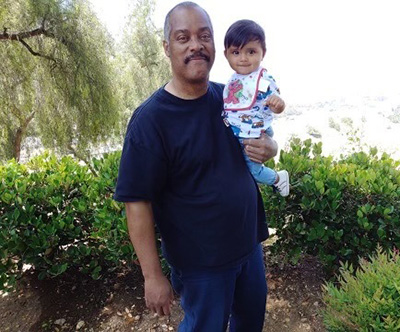 65-year-old Larry Roberts partook in this process of testing for secondary hypertension under Heidari's guidance and was confirmed to have stage II primary resistant hypertension. Roberts says his prior medication regimen caused him back pains and didn't control his blood pressure effectively. He had cycled through many medicine types and combinations over the past 30 years of dealing with hypertension.
When he began working with Heidari, Roberts says he was able to settle on a new regimen that eased the discomfort he experienced before. They worked together to add, remove, or adjust the dosing of different medications until they arrived at an ideal combination.
"By working with Dr. Heidari, I was able to find the right approach and the right timing to take my medications," Roberts says. "Now I've been living a healthy life, and I feel pretty good."
Shared decision-making is how a patient and a physician collaborate to arrive at treatment, Heidari says. The process is essential, as it engages patients to make decisions about their health, he says. This collaborative approach is a key element in treating hypertension since patients must be motivated and willing to make necessary changes in diet, exercise, or prescription medication. Heidari says his partnership with Roberts exemplifies the positive outcomes of shared decision-making.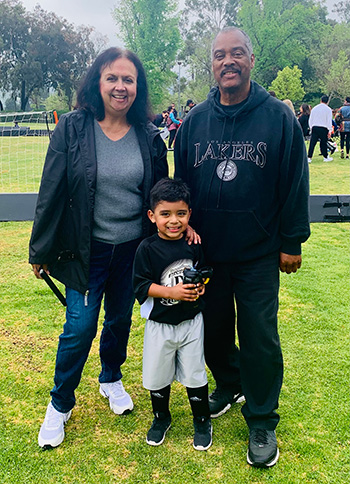 Now, Roberts says he is enjoying his retirement with his wife; together, they go on daily walks, compete in league bowling, and catch the occasional movie. One of the Roberts' greatest joys is spending time with their three-year-old grandson, Roberts says.
Roberts worked with Heidari to rule out secondary causes for his resistant hypertension and engage in shared decision-making to arrive at an effective treatment. Heidari says other patients who undergo testing at the Hypertension Clinic and discover a secondary cause also find the proper treatment and thrive.
Multispecialty care
The Hypertension Clinic adopts a multispecialty approach to tackle complicated hypertension problems, Heidari says. For example, if physicians have identified any resistant hypertension, particularly with secondary causes, they can connect patients with LLU specialists across various fields:
Lifestyle medicine: A healthy diet regimen and physical activity are vital for supporting hypertension patients' health. Hypertension physicians and lifestyle medicine physicians will work with the patient to achieve a set goal.
Endocrinology: One of the most common secondary causes of hypertension is hyperaldosteronism, which endocrinologists can help to manage and treat.
Interventional cardiology: This specialty steps in when a patient's hypertension remains uncontrolled despite all efforts to control the condition with various combinations of medications. Interventional cardiologists can perform a minimally invasive procedure to alter veins and nerves around the kidney. The clinic hopes to have this option available for patients in the near future.
Other specialties that could be made available to patients include sleep medicine and interventional radiology if sampling is needed, Heidari says.
---
At Loma Linda University International Heart Institute, physicians are committed to providing patients with compassionate, comprehensive, and personalized cardiovascular care. Learn more about the services offered through LLU's Comprehensive Hypertension Clinic online, or call 1-800-468-5432 to make an appointment.