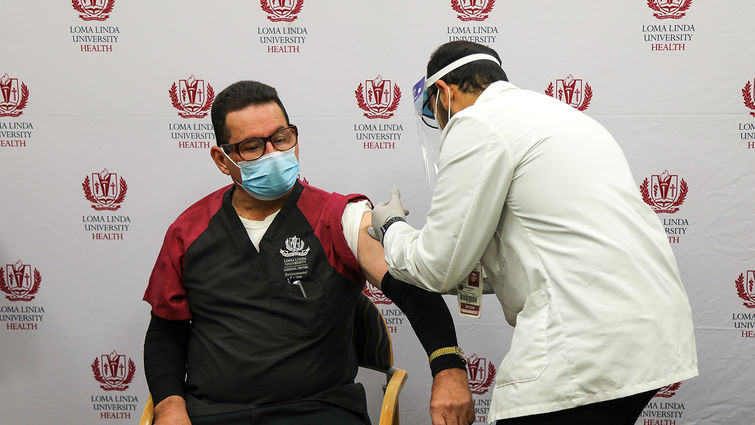 Health workers at Loma Linda University Health received the organization's first vaccinations against COVID-19 on Thursday morning, December 17.
Victor Sabala, an environmental services worker at Loma Linda University Medical Center received the first shot, followed by Bertha Leon, another environmental services worker at the Medical Center and Amber Mejia, an Emergency Department nurse at the Medical Center.
"Being one of the first people to get the vaccine was very empowering and very inspirational," Mejia said. "I feel very blessed that I was asked to participate in this event. It's historical for Loma Linda University Health and for everyone going through this pandemic right now."
Approximately 3,800 doses of the vaccine were delivered to LLUH on Wednesday, December 16, and will be given to employees throughout the next week.  
The vaccinations are being administered by Loma Linda University students from the School of Pharmacy and School of Nursing.