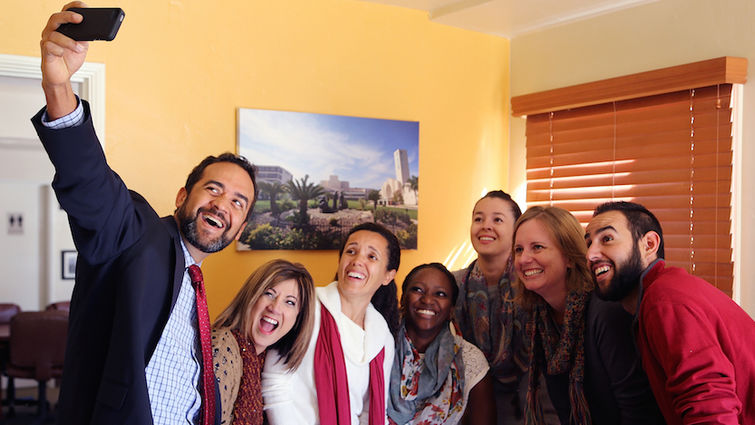 There are nearly 6,000 hospitals in the United States, but not everyone wants to work in health care. There are, however, some health systems that fare better than the rest, and Loma Linda University Health is one of them.
Loma Linda University Health has been nationally ranked in the list of best places to work in the health care industry according to Indeed.com, an employment related search engine for job listings.
Based on reviews by employees, Loma Linda University Health ranked 25th among all hospitals and health systems in the United States.
"Our employees are what make Loma Linda University Health the successful organization it is today," said Richard Hart, MD, DrPH, president, Loma Linda University Health. "It is because of them that we are committed to creating a work environment that is truly special, and being recognized by Indeed is a testament to that commitment."
Loma Linda University Health employs nearly 16,000 people across its six hospitals and eight schools, and it receives more than 85,000 job applications annually.
"Loma Linda University Health has become known as a leader in providing quality, whole person care," said Mark Hubbard, senior vice president, human resource management at Loma Linda University Health. "We are also focused on providing a work atmosphere that positively affects the whole person."
In addition to attractive medical and dental benefits, retirement plan, paid leave and sick leave, Loma Linda University Health also provides staff with a free gym membership and a variety of services through the Living Whole wellness program. This program fosters an environment of health and well being by providing free services and resources to aid employees and their families in the journey of health and wellness. This includes health screening and programs for weight loss, smoking cessation nutrition support, exercise and personal health coaching. Free counseling services are also available through the employee assistance program.
New benefit programs that were introduced in 2016 include identity theft protection and credit monitoring, access to online financial wellness planning and an increase in the matching contribution to employees' retirement accounts.
According to reviews on Indeed.com, employees had the following to say about Loma Linda University Health:
- "Loma Linda University Health is very productive and inspiring. The culture here is very welcoming as well." – phlebotomist
- "All staff, patients and visitors experience a positive and healing environment that corresponds to the values represented by Loma Linda University Health." – patient care assistant therapist