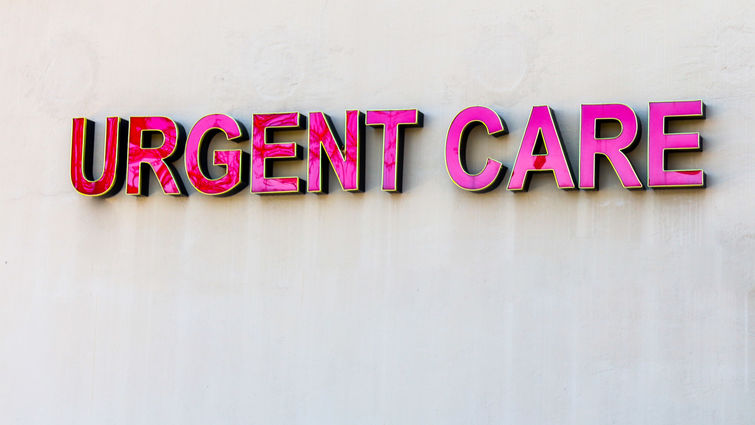 Loma Linda University Health has expanded its urgent care service offerings with two new locations to accommodate the growing medical care needs in the region. Both facilities will open their doors to the community on Monday, July 1. The two locations include an Advanced Urgent Care and an Urgent Care.
The new Urgent Care will be available at the Loma Linda University Health Faculty Medical Clinics – Redlands Blvd. facility located at 25828 Redlands Blvd., Redlands. The Urgent Care operation hours are Monday through Friday, 7 a.m. to 9 p.m., and Saturday and Sunday 8 a.m. to 7 p.m.
Roger D. Woodruff, MD, chair of the department of family medicine, said six months of planning laid the groundwork for the urgent care's relocation to the Redlands Blvd. clinic. The site provides great opportunities to better service the community with more options for same-day care, Woodruff said.
"Our community has been asking for more access, so we're making the necessary changes to provide patients a convenient location that can meet both their non-urgent and urgent healthcare needs," Woodruff said. "With the addition of the urgent care, providers at the facility will be able to see more patients in the community."
The existing urgent care at Loma Linda University Medical Center East Campus will transition to an Advanced Urgent Care (AUC) located at 25333 Barton Road, Loma Linda.
Committed to providing the best care to patients, the AUC will offer walk-in care 24-hours, seven days a week and will be staffed by board certified emergency medicine physicians. 
Jonathan Jean-Marie, vice president/administrator for East Campus, said both urgent care facilities are opportunities to provide more options for a growing community while also helping eliminate wait times for both urgent and emergent medical needs.
"Providing exceptional emergency care is vital to the health of our community," said Jean-Marie. "Opening the two new urgent care facilities grants families in Loma Linda and the surrounding communities more access to receive the highest level of care they need."
While managed by emergency physicians, the new AUC is not licensed or designated as an emergency room, but will see all patients who seek care. For all life-threatening emergencies, dial 911.
Loma Linda University Health For more information about locations and conditions treated, visit or call: