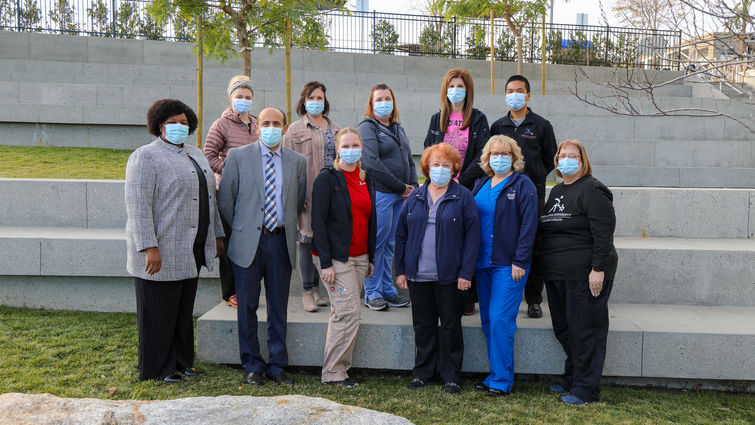 Loma Linda University Medical Center, Loma Linda University Medical Center–Murrieta, and Loma Linda University Children's Hospital are recipients of the American Heart Association/American Stroke Association's 2021 Get With The Guidelines®– Resuscitation and Stroke quality achievement awards, designating the facilities as exemplary in implementing high standards of resuscitation and stroke care.
The three entities took home five Gold awards combined. Children's Hospital received two Gold Quality Achievement Awards for resuscitation in the pediatric population and in the neonate/infant population. The Medical Center received the Gold Quality Achievement Award for resuscitation in the adult population and the Stroke Gold Plus Quality Achievement Award with Honor Roll Elite. LLUMC–Murrieta earned the Stroke Gold Plus Quality Achievement Award with Target Type 2 Diabetes Honor Roll.
Trevor Wright, CEO of Loma Linda University Health Hospitals, said the Gold awards reflect the care teams' strong dedication to providing the highest standards of care and safety for patients facing cardiac arrest or stroke.
"Each day, our teams commit to providing the safest possible environment for our patients. It is an honor to receive these awards which recognize their excellent work and impactful outcomes for those we serve," Wright said.
More than 200,000 adults and children have an in-hospital cardiac arrest each year, according to the American Heart Association. Meanwhile, a stroke occurs in the United States every 40 seconds, according to the Centers for Disease Control and Prevention (CDC), and is the fifth leading cause of death in the United States.​
The Get With The Guidelines–Resuscitation and Stroke programs were developed with the goal to save lives of those who experience in-hospital cardiac arrests and strokes through consistently following the most up-to-date research-based guidelines for treatment. Guidelines include following protocols for patient safety, medical emergency team response, effective and timely resuscitation (CPR), and post-resuscitation and post-stroke care.