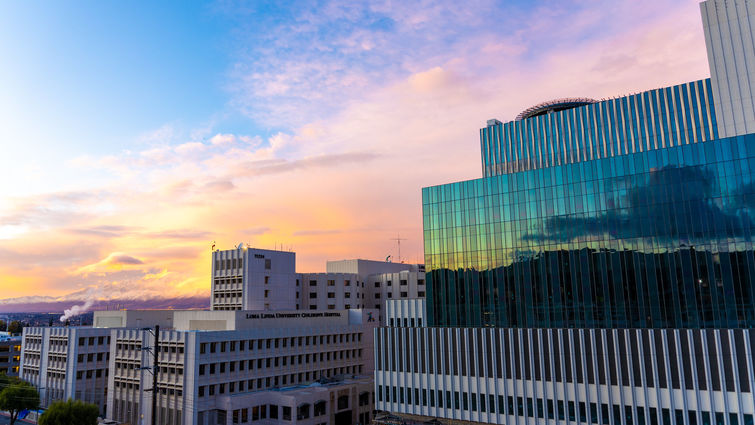 Loma Linda University Children's Hospital was named to Newsweek's 2021 list of Best Maternity Care Hospitals, recognizing the facility for excelling in providing care to mothers, newborns and their families, as verified by the 2020 Leapfrog Hospital Survey.
Courtney Martin, DO, director of maternity services, said all of the work in building safety infrastructure, building teamwork, and listening to women continues to be the center of care at Children's Hospital.
"Being recognized as a top maternity care hospital solidifies the day in and day out multi-disciplinary effort to give pregnant women the safe care they deserve," Martin said. "Our team, including nurses, staff, medical students, residents, pharmacists, NICU teams, pediatric teams, critical care teams, anesthesiologists, perinatologists and OB physicians work tirelessly to reduce unnecessary c-sections, develop and implement innovative quality and safety initiatives, focus on patient-centered care with shared decision-making, follow national guidelines and safety goals, and strive for healthcare equity.
Children's Hospital is one of 217 hospitals providing maternity services to receive the accolade.
Hospitals named as a Best Maternity Care Hospital have fully met The Leapfrog Group's standards for maternity care on evidence-based, nationally standardized metrics. This includes lower rates of early elective delivery, NTSV C-section, and episiotomy, as well as compliance with process measures, including newborn bilirubin screening prior to discharge and blood clot prevention techniques for mothers delivering via C-section.
Best Maternity Hospitals is part of Newsweek's Best Health Care series, powered by data from The Leapfrog Group.
The full list of recipients is available online and soon at newsstands nationwide.
For more information on maternity care services at Children's Hospital, call 800-825-5437 or visit us online.