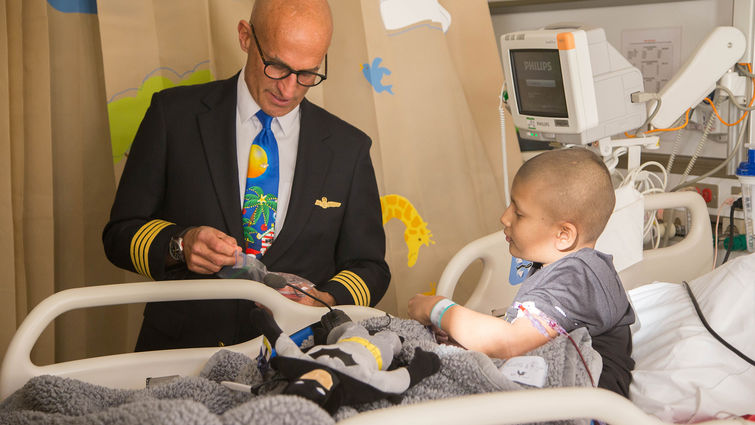 Twelve airline pilots from Pilots for Kids made a special holiday visit to patients at Loma Linda University Children's Hospital last month — spending time chatting with each patient, answering questions about the different airplanes they flew and asking the kids questions of their own. The pilots stopped by children's rooms in the hematology/oncology unit for several hours on Thursday, Dec. 20.
The pilots gave out goodies, including stuffed animals and gift cards. The children also received a surprise visit from Pilots for Kids mascot, Captain Baldy.
The pilots participated through the Pilots for Kids organization and fly for various airlines including United Airlines, American Airlines, Compass Airlines, ANA Airlines and the Air Force Reserve 336 Air Refueling Squadron.
See photos from the visit below.