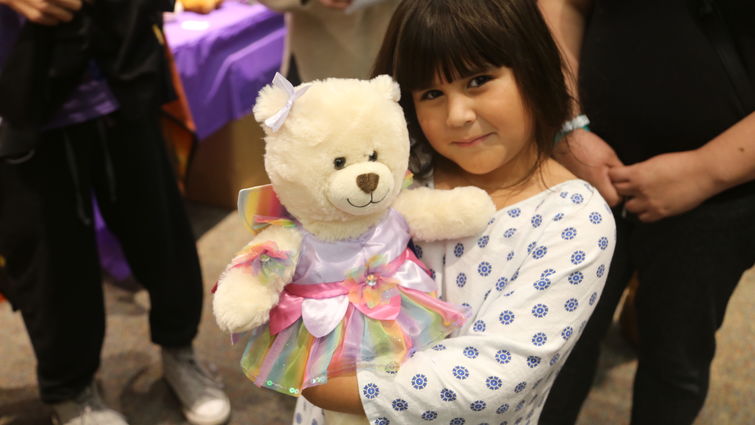 Loma Linda University Children's Hospital patients were treated to two Build-A-Bear events this month thanks to the Big Hearts for Little Hearts guilds.
The Riverside Guild held their first ever bear event Wednesday, Nov. 1 and the Desert Guild held their biannual event Monday, Nov. 13 at Children's Hospital.
The guilds provided teddy bears and other stuffed animals as well as various outfit styles from Build-A-Bear, allowing children to select their very own stuffed animal and outfit. Guild members visited patients at the bedside with a Build-A-Bear who were not able to come down to the event.
Loma Linda University Children's Hospital is privileged to have chapters of volunteer guilds whose events and activities raise funds and bring awareness to help meet the health care needs of community children. In addition, guild members help brighten the lives of hospitalized children through fun and patient diversionary activities.
Established in 2010, the Riverside Guild is committed to educating the public about outstanding children's services provided by LLUCH. The goal is to raise awareness for the hospital and promote LLUCH as the best place to bring sick or injured children.
Last year alone, nearly 10,000 children from the Riverside area were treated at LLUCH.
Established in 2002, the mission of the Desert Guild is to raise funds to ensure critical medical care for the children of the Coachella Valley. Over 17,000 children from the Coachella Valley have received care at LLUCH over the last 10 years.