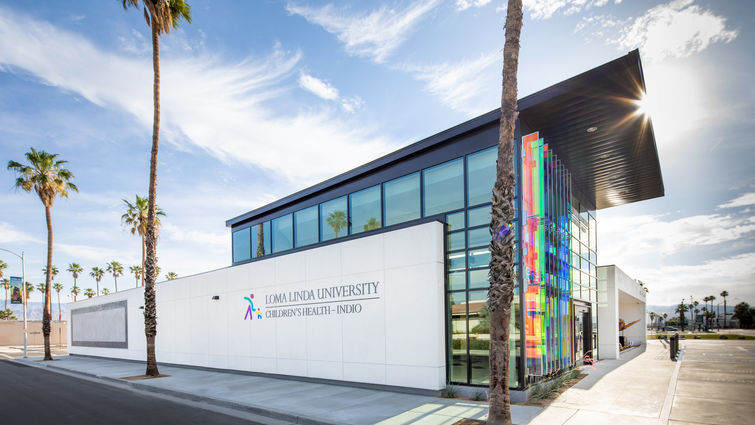 Loma Linda University Children's Health – Indio earned the Coachella Valley Workplace Wellness Award for its dedication to the health and wellness of its employees. The clinic earned the grand prize in the small business category from the Health Assessment Resource Community (HARC).
Awards were presented earlier this month to businesses that are leading the way to protect and promote employee health and wellness in the Coachella Valley.
"It is a priority of this organization to not only treat our patients, but also our employees, with quality care," said Brett Walls, assistant vice president of ambulatory services at Loma Linda University Children's Hospital. "Our employees are dedicated to serving this institution every day, and we in turn are committed to providing a quality work environment that allows them to thrive and succeed."
HARC's Coachella Valley Workplace Wellness Awards are designed to recognize the local businesses that make having a healthy work environment a priority. Each year HARC presents eight awards to both large and small businesses, highlighting those who protect and promote employee fitness, nutrition, safety and mental health.
Loma Linda University Children's Health – Indio Jill and Barry Golden Pavilion opened its doors to the community in March 2018 with a goal to treat the children of the Coachella Valley. Loma Linda University Health prides itself on providing benefits and resources to all employees to create a positive, fulfilling work environment that focuses on individuals' mind, body and spirit.