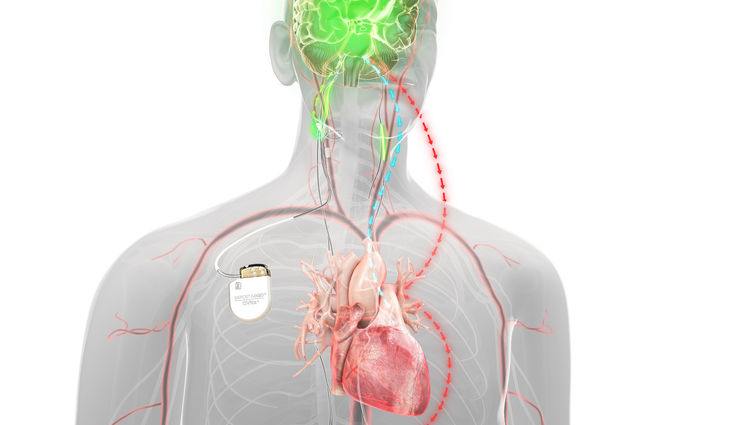 Loma Linda University Medical Center – Murrieta recently added baroreflex activation therapy to its options for heart care, which uses a device to help regulate the body's autonomic system and reduce symptoms of heart failure.
The treatment uses the Barostim device, which is a pacemaker-size, implantable device that attaches to the carotid artery to regulate vascular function by helping the heart pump more efficiently. Doctors say the treatment is designed for patients who haven't responded well to medication and need additional support for gaining back energy due to heart failure.
"These patients are feeling so much better, they're needing less medication, and their quality of life has improved," said Mike Koumjian, MD, chief of cardiac surgery at LLUMC – Murrieta. He performed the first Barostim treatment at the hospital last month, making it the first such procedure performed throughout the inland valley and Orange County.
The placement of the device is performed through an incision in the neck. The treatment is an outpatient procedure, with patients only needing to stay at the hospital for five hours.
Koumjian said as the program grows, he anticipates performing as many as eight such treatments per month at LLUMC – Murrieta by early 2023. The treatment was approved by the FDA in 2019.
Over 6 million people in the United States are living with congestive heart failure, according to the CDC's estimates. Koumjian says he there are approximately several thousand of these individuals in the Murrieta region, as well as more in the Inland Empire, who have congestive heart failure, many of whom could benefit from this type of treatment.
"Many of these people are facing a bleak chance of receiving a heart transplant or the challenge of getting a ventricular assist device or something else that would improve their quality of life," Koumjian said.
Koumjian said the most common symptom of heart failure is shortness of breath with mild or moderate movement, as well as swollen legs and occasionally chest pain and rapid heart rate with mild exercise.
More information about heart care at Loma Linda University Medical Center – Murrieta is available online,