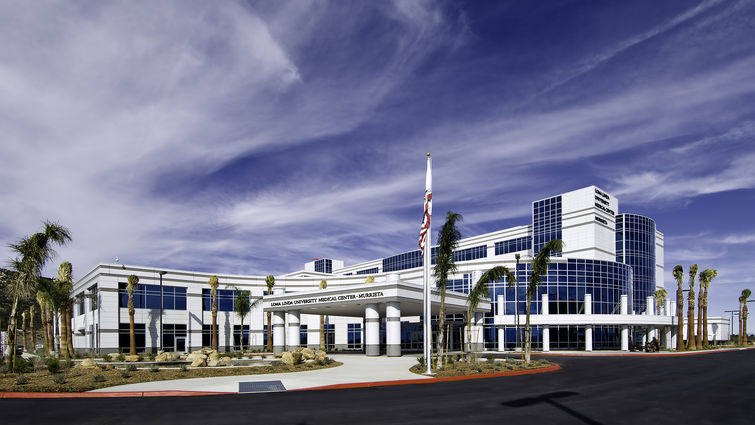 Loma Linda University Medical Center – Murrieta has been named a 2022-2023 High Performing hospital for five procedures and conditions by U.S. News & World Report. This is the highest award a hospital can earn for U.S. News' Best Hospitals Procedures & Conditions ratings.
LLUMC – Murrieta earned High Performing ratings for treating chronic obstructive pulmonary disease (COPD), heart failure, kidney failure, pneumonia, and stroke in recognition of care that was significantly better than the national average, as measured by factors such as patient outcomes.
 Jonathan Jean-Marie, senior vice president/administrator for LLUMC – Murrieta, attributes the hospital's success to the employees and their excellence.
"In the midst of an ongoing COVID-19 pandemic, our hospital has endured one of its most challenging years," Jean-Marie said. "To receive these 'high performing' marks is a testament to the level of dedication and commitment to quality that each and every member of our employees has. And for that, I am grateful and proud."
The annual Procedures & Conditions ratings are designed to assist patients and their doctors in making informed decisions about where to receive care for challenging health conditions or elective procedures.
LLUMC – Murrieta recently celebrated its 10-year anniversary since opening its doors to the Southwest Riverside County in February 2011. Since then, the hospital has earned quality recognition from multiple agencies, including The Leapfrog Group, Newsweek, and Health and Human Services.
 For the 2022-2023 Best Hospitals rankings and ratings, U.S. News evaluated more than 4,500 hospitals across 15 specialties and 20 procedures and conditions. Fewer than half of all hospitals received any High Performing rating, and only four earned this rating in all procedures and conditions. State and metro area rankings reflect the highest performing hospitals in the area across multiple areas of care.
The U.S. News Procedures & Conditions methodology is based entirely on objective measures of quality such as survival rates, patient experience, and how successfully each hospital helps patients get back home.