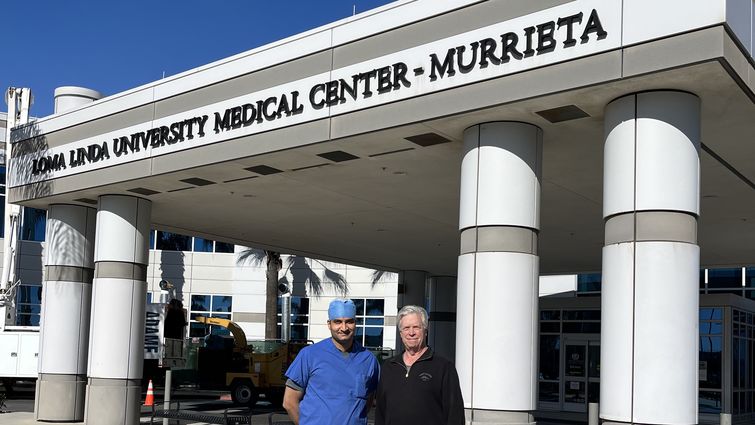 Temecula resident William Richardson says he feels more energetic and content after undergoing a minimally invasive procedure called a left atrial appendage closure at Loma Linda University Medical Center – Murrieta. The procedure enabled Richardson to quit taking a blood thinner that had been causing undesirable side effects.
Richardson, age 76, working closely with Niraj V. Parekh, MD, interventional cardiologist and medical director of LLUMC – Murrieta's Heart & Vascular Center, has forged a patient-physician bond he says is instrumental to his heart care journey. Richardson now partners with Parekh in sharing his story and spreading awareness about the comprehensive cardiovascular care LLUMC­–Murrieta's newly named Heart & Vascular Center offers its community and the surrounding region.
Get our newsletter for heart healthy tips, activities and recipes.
On a post-Thanksgiving hike in 2015, Richardson was blindsided by a type of severe heart attack often described as a "widow-maker." After Richardson was airlifted to a local hospital, Parekh inserted a stent to open a blockage in the biggest artery of Richardson's heart. Since then, Richardson has remained Parekh's patient for all heart matters.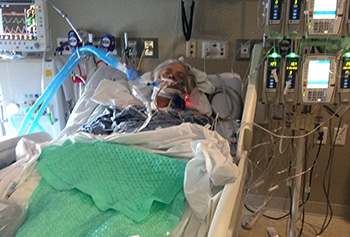 Richardson also lives with an irregular heart rhythm called atrial fibrillation (AFib) that is prone to forming blood clots, potentially settling in the heart's left atrial appendage and increasing the risk of stroke by five times. As a result of his heart attack history and AFib, Richardson adhered to a regimen of multiple medications — including a blood thinner which Richardson says caused undesirable side effects such as excessive bleeding and bruising, fatigue, and a "general run-down feeling."
Together, Richardson and Parekh ran tests and determined that he qualified for a left atrial appendage closure. This minimally invasive procedure eliminates AFib patients' need to take blood thinners while reducing stroke risk. Richardson says he had little reservations about undergoing the procedure because of his mutual trust with Parekh.
"I have absolute confidence in Dr. Parekh's capabilities, and I know he has done hundreds of these procedures," Richardson says. "I owe him these additional seven years of life so I could spend them with my lovely wife and family."
Read: 100 patients at LLUMC – Murrieta have benefitted from minimally invasive surgery to treat atrial fibrillation
Parekh says developing a solid relationship with a heart care team can help patients reduce their anxieties about undergoing treatment.
"In our field of interventional cardiology, we do a lot of hands-on procedures with patients who trust us enough to put their lives in our hands," Parekh says. "When you have that relationship, the patient has faith that you are giving them honest advice that you'd give to a loved one or want for yourself."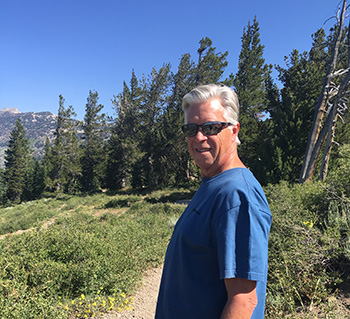 Richardson says his experience receiving a left atrial appendage closure was seamless, and he left with positive, lasting impressions of the care team — from the kindness and efficiency of check-in staff, to cath lab, to pre and post-op nurses. He went home with his wife, Connie, the following day.
"They not only addressed my immediate healthcare needs, but they all took an interest in who I was," he says. "They engaged me socially to help me overcome the vagaries of the procedures and prepare me for the next steps."
Parkeh says the cohesiveness of the heart care teams at LLUMC­–Murrieta in their service to each individual, like Richardson, reflects the Heart & Vascular Center's integrated, comprehensive care model.
"We are not just here for arteries, or heart attacks, or arrhythmias, or any single cardiovascular condition," he says. "Our multi-disciplinary teams connect one-on-one with each patient for the whole picture, from head to toe. William has gone through many steps in our range of cardiac services, which tied together to fit his unique needs."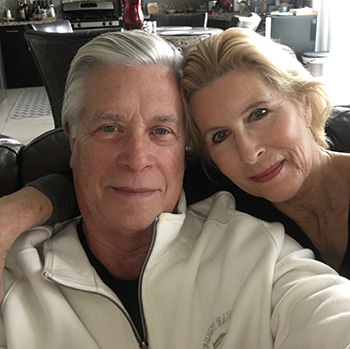 In the months since his procedure, Richardson, a retired healthcare professional, has returned to his active lifestyle of biking, blogging, and traveling with Connie to several states in the Midwest, where they scouted for European antiques and caught up with friends and family.
"Getting off the blood thinner was amazingly positive," he says. "I feel terrific."
Richardson says he is also working on a book titled "The Grateful Heart," recounting his life and health experiences to encourage others facing similar predicaments. Richardson says he cherishes the level of care he has received so close to home, as well as his relationship with Parekh and the team at LLUMC–Murrieta's Heart & Vascular Center.
---
Learn more about left atrial appendage closures and other heart care services offered at Loma Linda University Medical Center – Murrieta's Heart & Vascular Center online or call 951-290-4314.