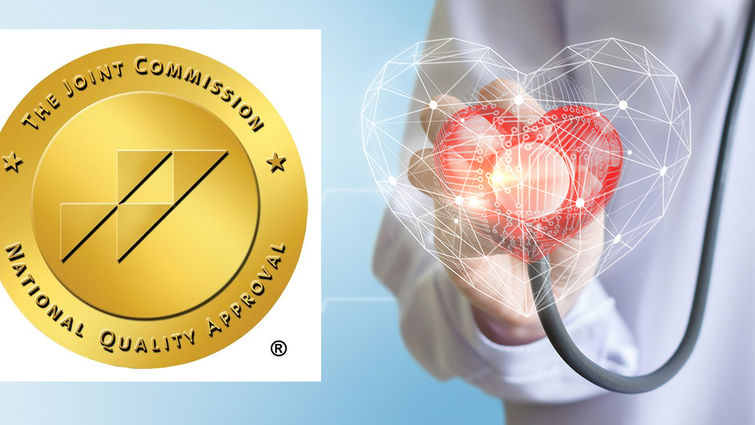 For the third time, the Loma Linda University Medical Center received the Advanced Certification in Ventricular Assist Device (VAD), further highlighting the hospital's commitment to excellence in service. The Joint Commission awarded this reaccreditation earlier this year.
"The importance of implantable mechanical devices cannot be overstated because they save the lives of heart failure patients who may otherwise die," said Anees Razzouk, MD, surgical director of the VAD program, chair of the Department of Cardiothoracic Surgery, and professor of cardiothoracic surgery and of pediatrics. 
VAD therapy is available for infants, children and adults. 
"At Loma Linda University Medical Center, we've had more than 20 years of experience implanting these devices into heart failure patients who otherwise had no hope for survival," Razzouk said. 
The Medical Center provides total care to 1,500 heart failure patients, said Liset Stoletniy, MD, medical director of the VAD program, co-director of the heart failure program, director of the adult cardiac transplant program, and associate professor of medicine in the Division of Cardiology. 
"We have comprehensive heart failure therapies so that patients can be treated with simple therapies or assist devices," she said. 
Mechanical assist devices are implanted into heart failure patients, generally, to support their blood circulation for life (called destination therapy) or as a bridge to heart transplantation.  
The most common form of heart failure is when the heart muscle is too weak to pump sufficiently — often caused by a heart attack. Heart failure usually occurs with elderly people, but children can also have it because of genetics or viral infections. 
"This reaccreditation gives patients the confidence to come to our program and know they will receive the best treatment," said Susan Krider, RN, MS, director of the VAD and cardiovascular informatics programs.  
Advanced care for heart failure
Advanced Certification in Ventricular Assist Device is one of the tougher accreditations to obtain because it requires a level of excellence that is only attained by working together as a team, according to Ravi Mandapati, MD, director of the International Heart Institute and of cardiac electrophysiology, as well as professor of medicine and of pediatrics.
"Seeking VAD accreditation is a serious process with The Joint Commission, and earning it speaks to our determination to provide the best care," Mandapati said. "VAD is a large program requiring a specialized team including surgeons, cardiologists, anesthesiologists, nursing staff and coordinators."
Once a patient receives a VAD, the aftercare is just as important as the procedure. Many individuals will need long-term support and treatment. Post-operational education and support is thus another major component to receiving the accreditation from The Joint Commission.
Stoletniy said, "Our staff, ranging from every discipline, come together to make the patient well." 
This is the third time Loma Linda University Medical Center has received the accreditation since 2012. 
"This accreditation allows us to continue providing for patients in this community who suffer from heart failure, offering them the possibility of a better quality of life and the likelihood of living longer to enjoy their families and, sometimes, return to work," said Razzouk, the surgical director of the program. "It's a blessing to have this service available here."
A network near and far
In addition to serving local patients who received their device at Loma Linda University Medical Center, Razzouk stressed that the VAD team also networks with other VAD centers to care for their patients who travel to this area, or vice versa. 
"People's lives depend on their VAD device," Krider said. "All VAD centers back up for each other when patients travel." 
Patients share their travel plans with their VAD center, which will then locate a VAD hospital in the destination area — nationally and even internationally. The patient then knows where to go for help, and that VAD program is prepared to do so.
Loma Linda University Medical Center is the only VAD center serving the counties of San Bernardino, Riverside, Inyo and Mono in California. Loma Linda is also the closest VAD location to Las Vegas, a city that attracts around 40 million visitors annually. 
"Not all big hospitals are certified for VAD destination therapy — not even every academic hospital," Krider said.
According to the Centers for Medicare & Medicaid Services, the number of facilities is less than 175. 
About the International Heart Institute
For more than 50 years, Loma Linda University Medical Center has served as a trusted provider of heart and vascular care in the region. It offers services in adult cardiology, pediatric cardiology, adult and congenital cardiac surgery and transplantation, thoracic surgery, vascular surgery and cardiopulmonary rehabilitation.
For general information about heart and vascular services, visit the International Heart Institute's website or call 1-800-INTL-HEART (800-468-5432).