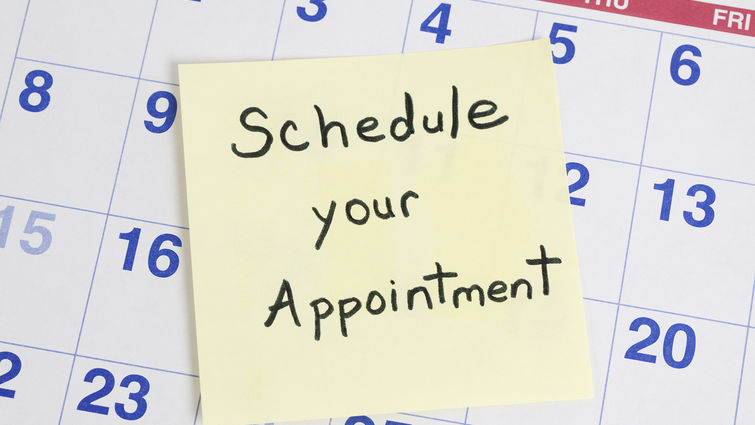 An annual checkup is one of the most important things one can do to prevent unwanted health problems and to identify any health problems before they become serious. However, it can sometimes feel like the 15-30 minutes you have with the doctor isn't nearly enough time.
As a family medicine physician, Daniel Reichert, MD, medical director at the Primary Care Professional Plaza, provides some insight on how to get the most out of your annual checkup.
"It's easy to forget all the questions you may have had in the weeks leading up to your appointment," Reichert says. He recommends writing down questions as they come and then bringing them to your primary care physician at the beginning of the appointment. "If you come prepared with the questions you want to be answered, your provider can make sure they are all addressed in the appointment," Reichert says.
Reichert recommends making sure you're prepared to answer questions on which medications you're taking, which supplements you regularly use and what symptoms you've been having. "Knowing the answers to these basic questions can help the provider assess the issue more quickly, and can help them make sure they choose the best treatment plan."
It's also important to remember the information you're given, which can be challenging. "Bring something on which you can take notes or someone who can take notes while you talk with the provider," Reichert says. "That way, you can look back at recommendations or follow up items given by the provider."
Being completely honest about concerns, symptoms and vices is also essential for the provider to create an effective care plan. "The provider's job is not to judge the patient, but to do everything they can to provide healing — helping each patient be their healthiest selves," Reichert says.
An annual checkup is crucial to establishing a baseline of health, monitoring any preventable diseases, and stopping negative health habits before they become dangerous.
"The cheapest and most effective healthcare treatment is prevention," Reichert says. "The most important part of an annual checkup is to schedule it. Once you're in the door, your physician can provide the rest."
Visit our appointment page to get quick access to the care you need, where you can schedule an appointment online or through MyChart. You can also schedule an appointment or request more information by calling 909-558-6600.