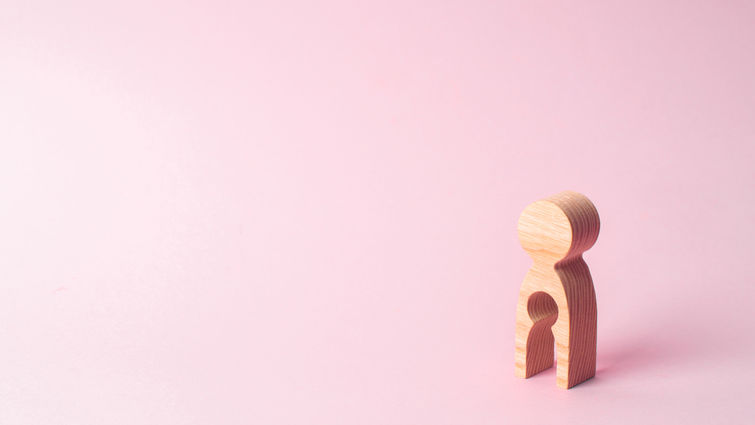 The death of a baby or miscarriage is likely the most emotionally painful experience a family will ever endure. But the pain and grief are real.
In the United States, one in four pregnancies will end in miscarriage, neonatal death or a stillbirth, according to the Centers for Disease Control and Prevention. At Loma Linda University Children's Hospital, there are roughly 200 losses every year.
Leandra McHargue, RN, BSN, coordinator of the NICU Bereavement Butterfly Program at Children's Hospital, says six months after the loss of a baby can be an especially difficult time. The realization of the loss now becomes acutely painful, but there is no right or wrong amount of time to grieve.
"You may grieve for your baby your whole life," McHargue says. "But the intensity of your grief will ease over time. Memories of your baby will find a sacred place in your heart and mind as you move through your grief. Over time, you can find a sense of peace and become ready to think about the future."
To those patients who have suffered the loss of a baby, McHargue offers these six suggestions to help guide them through this difficult time:
Talk to friends and family. They are concerned and are able to offer support. Let them know you are hurting.
Join a bereavement support group. One of the best ways to feel supported is to share your story with those who are experiencing a similar loss and can understand your grief.
Don't feel obligated to attend life milestone events. Weddings, birthday parties and baby showers can be unbearable after the loss of a baby. You need to take care of yourself during this time, and it is very appropriate to guard yourself against events that can trigger an emotional slide. Your family will understand.
Try to maintain normal routines of eating, sleeping and exercise. While getting out of bed may feel like the most daunting challenge of the day, your own health is still a priority. Treat yourself to lunch or dinner with your significant other, or take walks with a friend who is willing to listen.
Take time out of your schedule to nurture yourself. McHargue emphasizes that coping with the loss of a baby is a lot to endure. "Be kind to yourself," she says. Taking a bubble bath, journaling, reading things that comfort and encourage you, or getting a massage are just a few recommendations.
Seek counseling. It's possible to feel lonely and isolated in your sorrow. You may sense your support system is not as strong as it once was and that others seem unable to talk about the tragedy you experienced. Make an appointment to talk to someone who can offer you the support you really need during this challenging time.
McHargue also points out that grief exists because love prevails, and one of the purposes of grief is to keep the love for babies close to our hearts. "As we move through grief, we learn to adapt to our loss, not to get over it. Our babies will always be a part of our families, a part of who we are, and will forever be in our hearts."
For additional bereavement resources, please visit lluh.org/bereavement or call 909-558-7261.