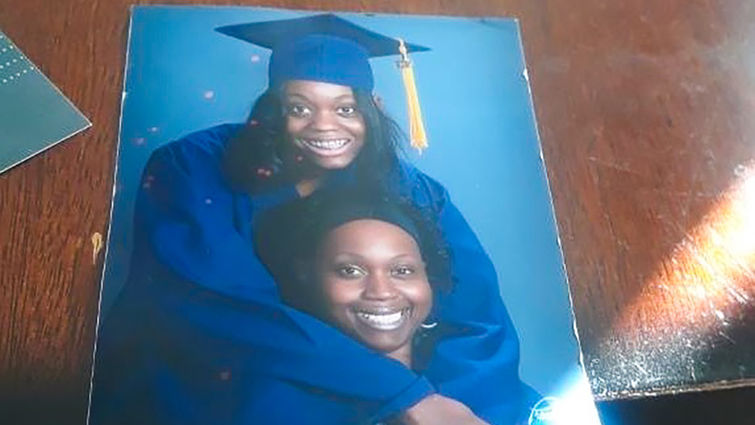 50-year-old Janeé Hines partnered with care teams at Loma Linda University International Heart Institute shortly after giving birth to her daughter, Da'Auna Raneé Jackson, in 2003 and receiving a diagnosis of heart failure. Throughout the years, Hines says she learned to manage her disease effectively while raising Da'Auna, who is now a 19-year-old college student.
"The fact that Janeé has been here for nearly two decades is pretty amazing," says Denise Petersen, NP, coordinator for the Heart Failure Program at LLU International Heart Institute. "Her heart has gotten stronger."
Hines is one of about 6 million U.S. adults living with heart failure — a chronic, progressive disease that limits the heart's ability to keep up with the body's workload, according to the American Heart Association. In other words, heart failure signifies that the heart is not working as efficiently as it should be.
Heart failure is for real, and it's no joke.Janeé Hines
The average life expectancy for someone with heart failure is 50% survival at five years after diagnosis, Petersen says; life expectancy depends on a range of factors, including heart damage, comorbidities, lifestyle, treatment, and self-care.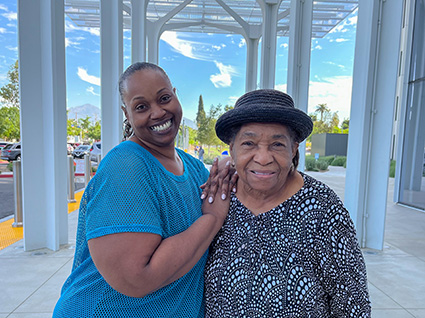 Since joining the Heart Failure Program, Hines says she has learned the basics of heart failure and how to effectively self-manage her disease with medications, control fluid intake, and keep physically active throughout the day. As a result, she is equipped to manage her condition, she says, and takes care of her 88-year-old mother, who also lives with heart failure.
"Heart failure is for real, and it's no joke," Hines says. "It's important to learn how to manage the disease. I recommend getting checked as soon as something feels off and not ignoring the signs."
Read: Heart failure: a daunting term, but a manageable disease
During her pregnancy with Da'Auna, Hines says she began to feel symptoms of fatigue, shortness of breath, and fluid leakage from her legs. She gave birth at six months to her one-pound baby. While Hines underwent a procedure at Loma Linda University Medical Center to remove 88 pounds of fluid retention in her body, her baby received care in the neonatal intensive care unit.
"I promised the good Lord that if I came out of whatever I was going through, that I wanted to help in any way that I could help," Hines says, and spreading awareness about heart failure by sharing her experience is part of that.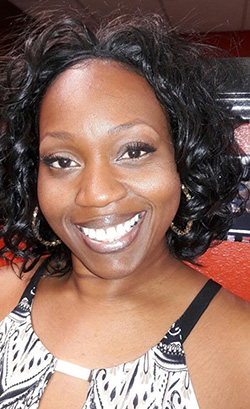 The condition Hines developed during her pregnancy is called peripartum cardiomyopathy, Petersen says. Peripartum cardiomyopathy is a distinctive form of heart failure that can occur during the last few months of pregnancy or up to five months after giving birth.
For the past 19 years, Hines has followed guideline-directed medical therapy (GDMT) for her heart failure, a combination of medications that has "improved her heart function and kept her stable all this time," Petersen says.
Petersen says Hines' longtime partnership with the Heart Failure Program testifies to a care team-patient relationship integral to successful disease management and longevity. If patients are unclear or uncertain about any aspect of their care, Petersen advises them to "just ask" their care team. Petersen says that asking for clarification or explanation will help patients understand the reasoning behind a suggested treatment plan.
"It's important to understand our health first in order to feel secure in taking the next steps toward improving our health," Petersen says. "Janeé has been vigilant of her health and engaged in her care for heart failure. She's been faithful in her treatment plan and self-care, and she's done well all these years."
Care team members at LLU International Heart Institute's Heart Failure Program keep up to date on the latest medical research, best practices, and cutting-edge technologies that could benefit patients with heart failure, Petersen says.
With her heart functioning better than it did nearly 20 years ago, Hines says she can continue to support her loved ones and looks forward to traveling to Mississippi to reunite with family.
---
The Heart Failure Program at Loma Linda University International Heart Institute aims to provide patients and their families with the education and support they need to stay healthy and improve their quality of life. Learn more about the program and services offered to patients with heart failure online or call 1-800-468-5432 to make an appointment.