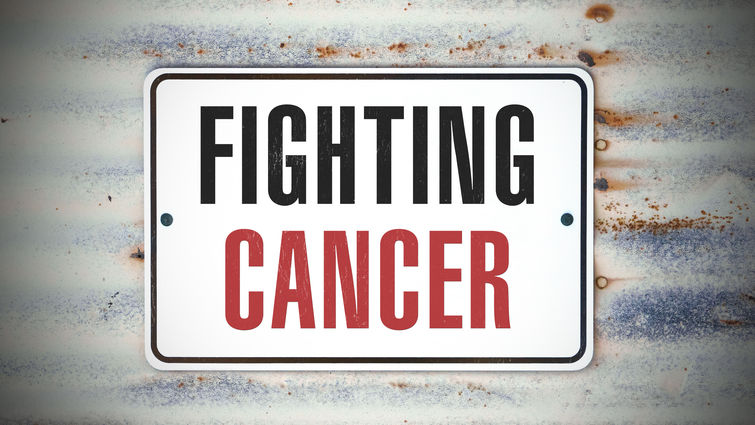 Michael Kirby, PhD, was given 30 days to live when he was diagnosed with Stage 4 melanoma. Now that the healthcare executive and researcher is alive and has been cancer-free for 13 years, he lives a life full of mission.
Kirby, associate vice president of research at Loma Linda University School of Medicine and professor of pediatrics and human anatomy, meets with those battling cancer and speaks at churches and conferences in hopes of inspiring those with cancer to keep holding on.
His odds of survival were slim, and he says it is only by the grace of God and the treatment he received at Loma Linda University Medical Center that he is even here today.
"I feel so unworthy," Kirby says. "'Why?' is always a big question for survivors. I ask God 'why me?' All I can do now is spread hope to every person I meet battling cancer."  
One of his surgeons, Loma Linda University Cancer Center director Mark E. Reeves, MD, PhD, says melanoma is one of the deadliest forms of skin cancer. Reeves says thanks to the new therapies used at Loma Linda University Health — such as immunotherapy — the mortality rate for melanoma decreases every year.
"Melanoma is serious because just a few years ago there was nothing we could do about it once it spread," Reeves says. "Thankfully, now more than a decade later, Kirby has no evidence of disease thanks to the treatment he has received here at an institution that aims to make man whole." 
Kirby can still remember the small signs his body was giving him that melanoma was on its way. The first was when a bruise began to form underneath his eye and he shrugged it off. 
"I was so busy teaching and working in the lab that I just did not stop to think 'could that be cancer, could it be melanoma?'" Kirby says. "Then it went away and I was relieved. But I didn't know letting my guard down was the dangerous part." Melanoma can often show up as a spot or bruise, disappear and then reappear underneath the skin in different parts of your body. 
A few months later he noticed his sense of smell had intensified. Suddenly, any strong odor would cause him to nearly vomit. Kirby says his reaction didn't make sense because he had spent decades around cadavers dissecting them with his students, yet that environment had never made him ill. His new sense of smell, combined with feeling like he had altitude sickness after a short trip to a lab, is what led him to finally seek medical attention in 2006.
Doctors found Stage 4 melanoma. He had two tumors in his brain, melanoma in his right lung and on his cheek — the very spot his bruise did its disappearing act. The MRI also showed the reason why his sense of smell was so strong. One of the tumors was pressing on the uncus in his brain, which receives input from the olfactory system in the nose to detect odors.
He had to undergo brain surgery, chemotherapy, proton radiation, and surgery to remove parts of his right lung — all at Loma Linda University Medical Center. Although some gave Kirby only 30 days to live, doctors at Loma Linda University Health believed in offering him the best care possible and every treatment option. 
Kirby says he is grateful to have received his care at an institution where people believe the work they do is on behalf of Jesus Christ. He says one of his surgeons was the late Leonard Bailey, MD, who told Kirby he was guided by the support of Christ during the surgery. "Dr. Bailey said, 'Mike, I felt Jesus with me during the entire time of your surgery,'" Kirby recalls.
At Loma Linda University Cancer Center, physicians care deeply about the outcome and medical journey of a patient diagnosed with cancer. Loma Linda University Health has specialists who can help you decipher the clues your body may or may not be giving or join you on your journey back to health. Partner with a healthcare provider today to help answer all of your questions. Do not wait until cancer develops to an irreversible state. Feel free to visit the cancer center website or call 1-800-782-2623.