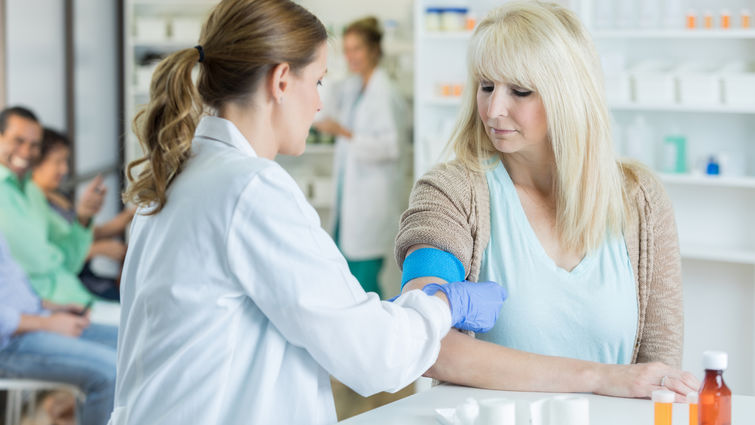 We're right in the middle of flu season, and the flu is not only widespread but still increasing, according to the Centers for Disease Control and Prevention (CDC). At least 42 states experienced high levels of flu activity in December 2018.
Although the CDC recommended getting the flu shot by October 2018 for the best chance of not contracting the flu, both that agency and Adrian Cotton, MD, chief of medical operations at Loma Linda University Health, say it's not too late to protect yourself with the vaccination.
"The influenza viruses are currently circulating, which means you could still get sick," Cotton says. "It's important to get vaccinated while the shot continues to be offered. Just because you haven't gotten the flu yet, doesn't remove the risk that you could still contract the virus. Protect yourself and your loved ones." 
Cotton says the flu season tends to be at its peak during January and February, making now prime time to contract the flu, but there are effective strategies to fighting it off.
"One of the best ways to protect yourself is to get a flu shot," Cotton says. "The shot combined with covering your nose and mouth when coughing and sneezing, keeping your hands away from your face, frequently washing your hands, disinfecting the highly-touched surfaces in your home and work space, being conscious to eat healthfully, and getting lots of rest are the best strategies for staying well through this influenza season."
If you or a loved one hasn't yet received a flu shot, it's helpful to be aware of common flu symptoms including  a high fever, severe body and muscle aches, headaches, extreme fatigue and chest discomfort or a severe cough.
To learn more about flu prevention and to schedule your flu shot, contact Loma Linda University Primary Care at 909-558-6600. Don't have time to call? Make your appointment quickly and easily online at MyChart.