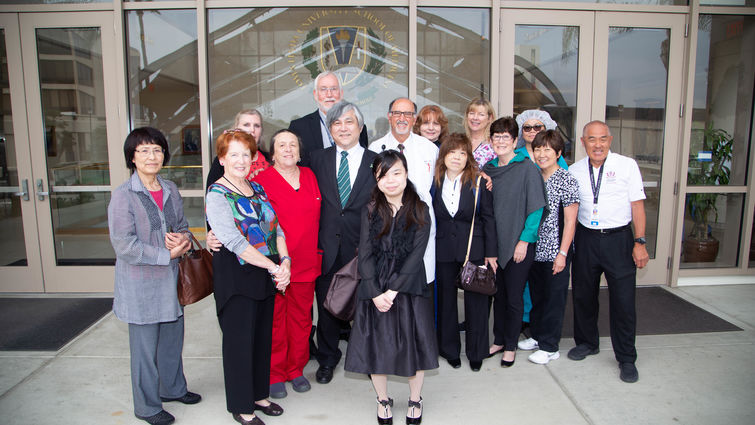 Moments after hearing of the death of renowned Loma Linda University Health heart surgeon Leonard Bailey, MD, on Sunday, Honami Yamakida Yamazaki immediately booked an airline ticket from her home in Japan to visit the late surgeon's son here in Southern California. She wanted to honor Bailey, who in 1998 performed a life-saving heart transplant for her when she was a child. 
Two days later she was on the campus of Loma Linda University Health presenting letters from many of Bailey's former patients in Japan to Bailey's son Brooks. 
Yamazaki was accompanied by her mother and Norihide Fukushima, MD, director of transplant medicine for Japan's National Cerebral and Cardiovascular Center. Fukushima trained under Bailey for several years at Loma Linda University Health before returning to Japan to manage the follow up care of the Japanese recipients when they returned home as well as perform heart transplants.  Fukushima has also increased awareness of the need for pediatric organ donation in Japan.
Also joining in the visit was local resident Hannah Grinnan, who received a heart transplant by Bailey within just months after Yamazaki.  
See more for photos of the visit and reunion below in the photo gallery.