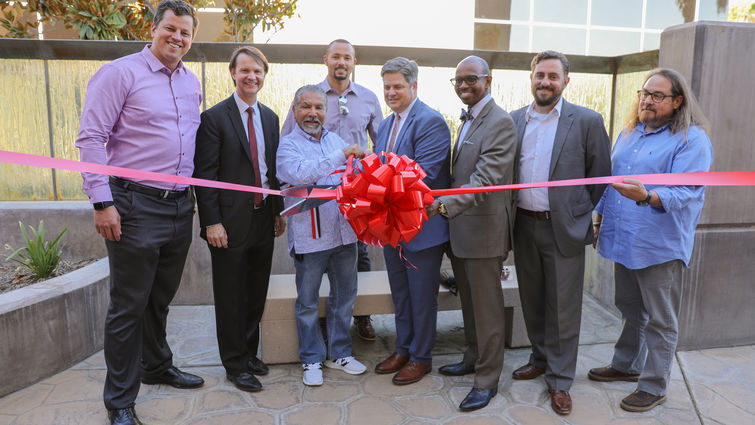 The MEND program at Loma Linda University Behavioral Medicine Center has relocated to a larger facility in response to the region's surging demand for treatment programs for patients and families dealing with chronic health issues.
The program's new address is 1790 Park Avenue, Suite 200, Redlands, California.
MEND supports patients and their families in maintaining or regaining emotional health and balance during significant medical illness or treatment. Enrollment in the program has tripled in the past 18 months.
"This expansion marks a key step as we continue developing our services for the diverse community we serve," said Edward Field, MBA, vice president and administrator of the Behavioral Medicine Center. "The support we've received from members of the community has been invaluable.
Ken Ramirez, secretary for the San Manuel Band of Mission Indians, has strongly supported the MEND program since 2011, allowing many families to benefit from the program through scholarship support.
"Ken's support has not only allowed the program to grow more quickly but has opened the doors to children and families who would not have otherwise had access to treatment," Field says.
The program was developed in 2010 to provide support and mental health services to individuals with chronic illnesses. Chronic illness is often associated with many mental health, individual, familial and social stressors that can limit the medical treatment regime abilities and capabilities. The MEND program teaches families how to work together to provide a healing environment for the family and the individual patient.
"We're so pleased to be able to provide a wider scope of care to a larger group of patients. We are responding to the call in the community — a call from community members who saw a need and acted to meet that need," said Brian Distelberg, PhD, director of the MEND program.
"Not all individuals with chronic illness would need a program like this because the family's resiliency in partnership with the health system is often enough to support the family through that process," Distelberg said. "However, some families have additional external stressors, such as finances, complicated treatment protocols, housing or other high-stress issues."
The program teaches both children and adults how to build resiliency in the face of chronic illness. It helps families understand what the internal state of the body is, and helps them recognize how to adapt to internal stress responses, both internally and within the family system that can impact the overall healing process.