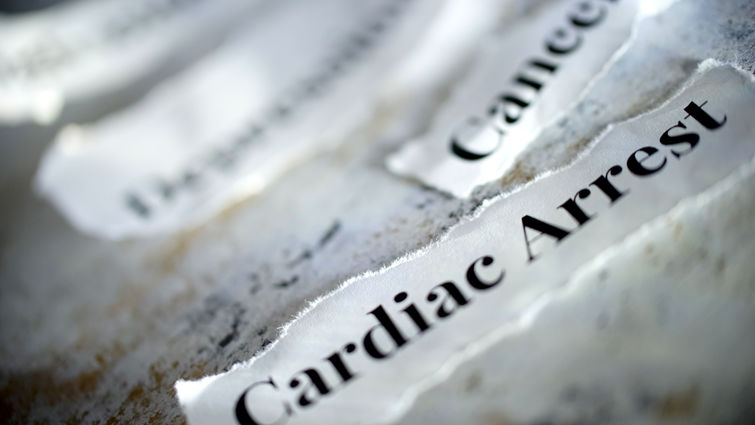 February is not only National Cancer Prevention month but also American Heart month. With two of the deadliest diseases promoting awareness in the same month, what can they possibly have in common? Loma Linda University Cancer Center director Mark E. Reeves, MD, PhD, says they both have more in common than you might think.
Heart disease is still the No. 1 killer for both men and women in America, and cancer is No. 2, according to the Centers for Disease Control and Prevention.  However, cancer will overtake heart disease as the No. 1 killer in America in 2020.
"When you compare the diseases responsible for the most deaths in America, it is surprising to see how much they have in common," Reeves says. "The more we know about each disease, the more equipped both patients and physicians are to ensure prevention and health." 
Here are four things both diseases have in common:
Age is not just a number. Although cancer can occur at any age, it is still a disease that affects mostly the elderly. According to the National Institutes of Health, one quarter of cancer cases are diagnosed in people aged 65 to 74. The same is true for heart disease and its age demographic. According to the American Heart Association and American Stroke Association, the average age of first heart attack for men is 65.6 and for women it is 72.
Genetics can cause both diseases. Reeves says both diseases can be caused by single genes or they can be multifactorial — meaning that a patient may inherit tendencies that together create a higher risk for cancer or heart disease. For example, you have a family history of heart disease, currently have a poor diet and high blood pressure: all of these factors combined can create heart disease.
You can trump genetics. Although genetics play a huge role in cancer and heart disease, they are by no means inevitable. Reeves says there are many preventive methods and advances in medicine that can stop cancer or heart disease from affecting you. For example, prophylactic surgery can remove high risk organs that would otherwise go on to form cancer in all cases. Examples include many inherited cancers such as breast, colon, ovarian, and thyroid cancers.
Causes and prevention methods are often the same. Reeves says the same things that cause cancer from a lifestyle perspective can cause heart disease. Maintaining a whole foods diet and engaging in daily activity that promote heart health also decreases your risk of getting cancer. Even without a predisposition to cancer or heart disease, both can be brought on by poor diet and lack of exercise.
Want to know your risk factors or partner with a physician who can help you change your lifestyle? Contact either the Loma Linda University Cancer Center at 1-800-782-2623 or the  Loma Linda University International Heart Institute at 1-800-468-5432. Physicians and staff are more than happy to partner with you or a loved one in ensuring optimal health and longevity.