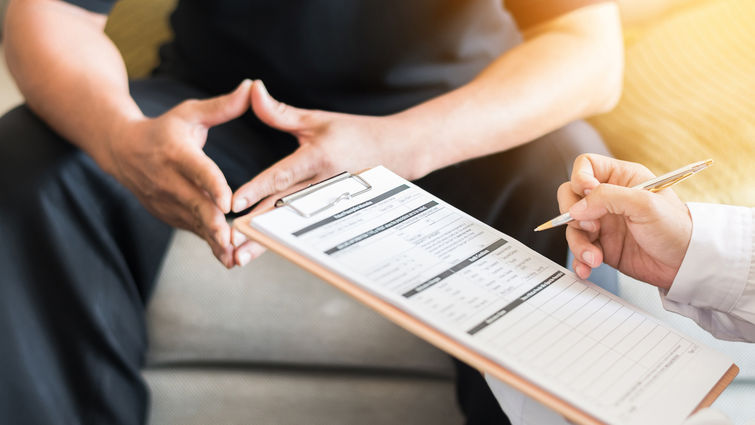 Nearly 165,000 men in the United States will be diagnosed with prostate cancer this year, according to the American Cancer Society. Loma Linda University Health urology specialists urge men to know the facts and get checked early.
Urology specialist Herbert Ruckle, MD, chair of Loma Linda University Health's Urology Department, says prostate cancer is far too common to ignore — yet some men are unwilling to admit they need to get checked.
"It is the men's equivalent for breast cancer," Ruckle says. "It is one of the most common cancers in men, some of whom have the tendency to be unaware or in denial of the need to get checked for it."
Approximately 1 in 9 men in the U.S. will be diagnosed with prostate cancer during their lifetime, according to the American Cancer Society. There are ways to decrease a man's chances of getting prostate cancer or to diagnose early and improve outcomes, all thanks to early screening, Ruckle says.
Here are five facts Ruckle wants men to keep top of mind when considering whether to be screened for Prostate Cancer.
Age matters, but even more for some ethnicities. Although the screening age recommendation is 55-70, Ruckle says African-American men are more likely to get hit harder by prostate cancer at a younger age. They are considered part of a high-risk group and, according to Prostate Cancer Foundation, they should talk to their doctor about getting screened for prostate Cancer at age 40.
Diet matters. There is a huge diet, fitness and wholeness component to prostate cancer that many men are unaware of, Ruckle says. He says there are studies that show if your belly circumference measures big you are more at risk. That is why he says a plant-based diet correlates with a decreased incident of prostate cancer and can also be the entry-point to better overall health. A better diet and more exercise can decrease chances of heart, blood vessel, and joint problems for men.
Smoking can exacerbate the cancer. Smoking can not only cause other health problems and can be a gateway to certain cancers, it can dictate the level of prostate cancer a man can have, Ruckle says. He says smoking can cause someone to be more likely to have aggressive prostate cancer.
Family history causes you to be more susceptible. Ruckle recommends checking your family tree. If your uncle, brother, father, or grand-father have ever had prostate cancer, this increases your risk and you should talk to your doctor about earlier screening, he says. 
Screening age varies by risk group. Ethnicity, age, diet, and family history all place certain men in what is called a high-risk group. If someone is in this group they should consider getting screened earlier than the recommended screening age of 55-70. Ruckle says age 40 is considered early screening and encourages high-risk groups to check then. During the screening, a physician will test your Prostate-Specific Antigen (PSA) level. If it's very low, then a man does not have to return for another five years. If it is higher than expected, Ruckle says monitoring for a diagnosis is the next step because it is no longer screening but monitoring for an early diagnosis.  
"We at Loma Linda University advise them to engage with their doctors on preventive measures, wholeness measures, and any evidence-based screening measures that will add to their health and longevity," Ruckle says.
Loma Linda University Health's Primary Care department is also committed to partnering with your health. Visit MyChart to schedule an appointment or call 909-558-6600.