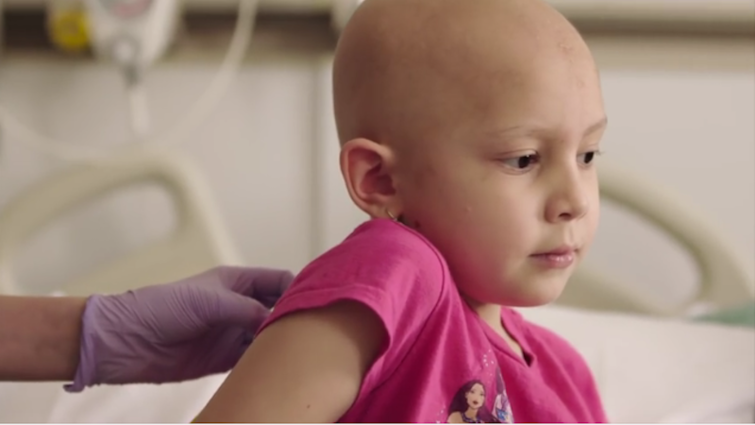 Every three minutes a baby child or adult is diagnosed with a blood cancer like leukemia. Many of these patients need a marrow transplant to survive but do not have a matching donor in their family.
There are 14,000 patients per year whose only hope for a cure is a transplant from someone outside their family.
Loma Linda University Children's Hospital, along with the Be the Match organization, is holding a screening event on Thursday, January 12, in an effort to help those in need.
But what can you expect if you become a donor?
1. Answer the phone: Your very first step is accepting the phone call. Be the Match will have your phone number on file from when you sign up. The rationale is so that when you are the perfect match for someone, you'll know about it. The person calling will be a representative from a donor center whose job is to advocate for you, so you can do your best to help the patient in need.
2. Participate in an information session: A questionnaire confirming your commitment to donation will lead you to this information session. You'll expect a conversation about the two methods of donating (marrow or peripheral blood) in addition to the risks and side effects. This is your big opportunity to ask lots of questions and at the end decide if you're willing to proceed with donation.
3. Undergo a physical exam and donate blood samples: This physical exam is just to clear you for donation for both you and your patient. The blood samples can be drawn from two to four separate appointments. These blood samples are used to confirm your blood's compatibility with the patient's, as well as test you for any disease or virus that would be risky to give to a patient. Don't stress: All medical expenses are paid for by Be the Match.
4. Donate: Sometimes you may be asked to travel for the donation – most of the time travel expenses are covered by Be the Match. You may be asked to donate either peripheral blood stem cells or bone marrow. A peripheral blood donation involves five days of injections that are done at home prior to donation. Your donation may take up to eight hours in one day. A marrow donation is about an one-hour surgical procedure done under anesthesia in the operating room using needles to withdraw marrow from the back of your pelvic bone.
5. Recover: Your entire donation is done in an outpatient setting; rarely you'll stay overnight in a hospital just for observation. After a peripheral blood donation, most donors fully recover two days after donation. Side effects may be headaches or bone or muscle aches prior to donation due to the injections. After a marrow donation common side effects such as back or hip pain, fatigue, throat or muscle pain resolve within a week but can be managed with over-the-counter pain medication. Be the Match will also follow up after you've donated.
Loma Linda University Children's Hospital is hoping to find a match for patients awaiting a bone marrow transplant. A bone marrow drive is being held at Loma Linda University Medical Center Thursday, Jan. 12, 5 – 9 p.m. in the outdoor breezeway between the main hospital and Coleman Pavilion.
Adults ages 18-44 are encouraged to come by during the event to be screened, a process that takes just a few minutes – it involves filling out some paperwork and having a member of medical staff swab the inside of your cheek.
For more information on the event or on bone marrow donation, please visit our website or call 1-877-LLUMC-4-U.