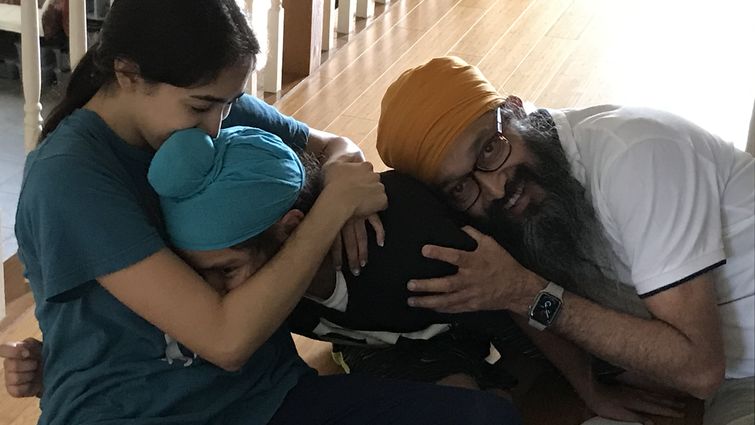 Working through the COVID-19 pandemic required innovations and adaptations on the part of front-line healthcare workers and their families. For Kanwaljeet K. Maken, MD, a physician specializing in internal medicine, pulmonary disease, and critical care medicine at Loma Linda University Medical Center, adaptations meant making decisions that impacted her family life for more than a year.
January 6, 2020, was a day much like many others for Maken. After getting her son off to school, she began her ICU rounds at the Medical Center. That day the medical staff received the first warning that an airborne virus could affect the United States. Just two months later the COVID-19 pandemic began its devastating march across the country.
Healthcare workers realized they were facing a healthcare disaster, while not having any idea of the extent of disease and death they would face.
"We were scrambling to keep up with the rising number of ICU admissions," Maken said. "Everyone — doctors, nurses, and the rest of the team — were suddenly dealing with scared and confused patients and their families. Supplies were in short supply. The healthcare fraternity found themselves on the front lines of a battle before they had any time to personally address their own fears and anxieties."
By early March 2020, Maken and her husband Harpreet gave serious thought to how her regular exposure to infected patients would transfer to risks for their family. Harpreet is immune-compromised, and Maken's elderly mother, in-laws, and asthmatic son all lived in the home.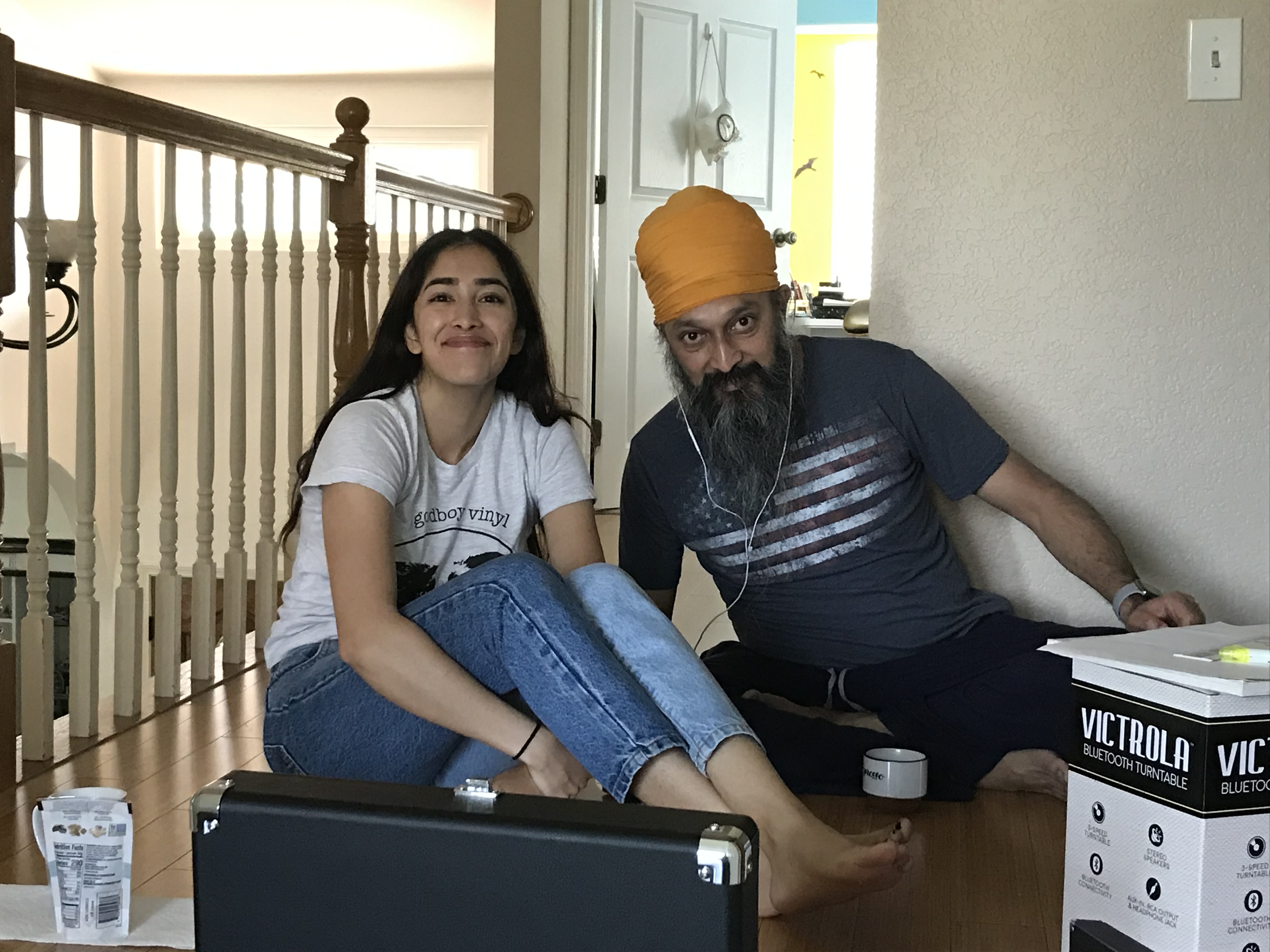 "As my husband and I talked, we realized the depths of this situation," Maken said. "There was a possibility I might not survive, or I could bring the virus into our home. We both realized the importance of my call to duty and the risks in performing those duties."
Acknowledging the unknown future, the couple put a plan in place that would minimize the risks of exposure to the virus through Maken's work. From March 2020 to March 2021, the couple instituted a five-step plan involving the following precautions:
Maken would not return home during the weeks of her ICU responsibilities. She would stay in a Loma Linda hotel during her off-hours.
When returning home, Maken would enter the garage, remove her scrubs and wash all her clothes.
While home, Maken would stay quarantined in her bedroom the entire week. Food and essential supplies would be brought to her.
The entire family wore masks inside the home while she was there.
During lunch and dinner, Maken would retreat to a far corner of the room after opening her bedroom door. Her husband and son would sit outside the bedroom, creating a separation space of 8 to 10 feet that allowed them to visit with each other.
"When I was quarantined home and got sick of seeing the walls, I would go out for a walk just by myself to break the monotony," Maken said. "I also channeled my inner emotions into creative expressions by carving on avocado seeds and discarded scrap metal. This creative exercise was like a meditative experience, helping me empty my mind and giving my inner turmoil a positive outlet."
Maken's mother had a close call with COVID-19, but ultimately their plan protected the family at home. The pandemic did impact her broader family however. Maken lost an uncle in India to the disease. Another became critical but survived. Many friends lost family members of their own.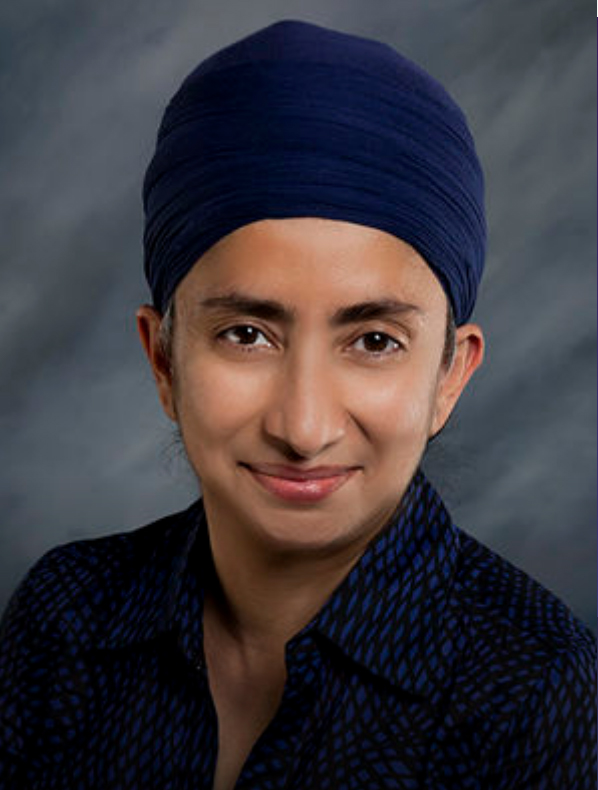 Early in the pandemic spread, Maken received a frantic phone call from a friend whose brother and mother were displaying COVID-like symptoms. Ultimately, Maken went to the friend's home, using a large raincoat and face mask for protection. She returned home not knowing if she had been exposed, but had no regret about the decision to help her friend. Ultimately the friend's brother tested positive for COVID-19.
Maken has also been affected as the COVID-19 virus surges in India. She spends hours on the phone with sick and high-risk friends and relatives who do not have access to the care available in the United States. She regularly shares the latest treatment information online with her medical school group and does all she can to care for and console COVID-19 victims while being literally thousands of miles away.
Reflecting on the previous 15 months, Maken says the pandemic reminded her that while physicians know they are called to be healers, the nature of the pandemic harshly drove home how nature in its fury offers little control.
"It's an interesting emotional space to be in knowing that you have very little control, if any, but still keep moving ahead till any energy is left inside you," she said. "While performing your duty you are not available for your loved ones, yourself, or your fellow staff. Instead, you're dealing with something threatening to take all of that away."
But Maken points to a silver lining she and many others found during the pandemic.
"You and your fellow workers have an opportunity, as difficult as it may be, to make a difference in some lives — to either save them, alleviate some pain point in a worst-case, or be the one to help them move on while their family cannot be with them."
While COVID-19 had some form of impact on virtually everyone, Maken says the pandemic has left indelible marks on healthcare workers.
"Details of my story are unique to me, but there is a similar story line playing out for all the healthcare workers around the globe," she said. "What a shame that it takes an invisible freak of nature to unify all of us and forget our differences. Humans need to do better in times of peace."