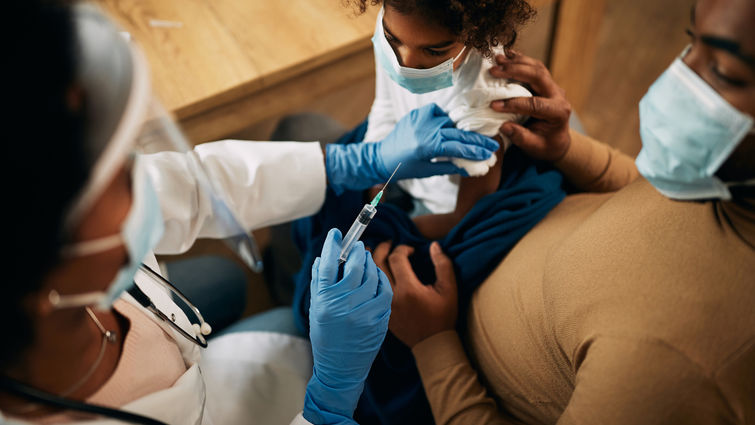 Gabrielle Balan, DO, wears many hats in her commitment to her patients and the Inland Empire. As a general pediatrician, she works in inpatient and outpatient settings for multiple health systems including Loma Linda University Children's Hospital. She is the director of quality improvement and advocacy for the pediatric residency program's primary care track. And most recently, she took on a co-leadership role for the Children's Hospital DIME Collaborative — Diversify, Include, Mentor, and Educate — with goals to increase these aspects at the hospital. 
Born and raised in Moreno Valley, Balan says she has a special connection to this community. She attended medical school at Touro University Nevada College of Osteopathic Medicine and matched for   residency at Children's Hospital, being passionate about pediatric patients.
"I never considered a career where kids were not involved," she says. "They are resilient, hopeful, honest and downright hilarious. Because I get to work with kids, I have never worked a day in my life."
Balan is also passionate about her work in public health and advocacy. She says it's important that healthcare professionals shine a light on minority health issues to better understand the individual   needs of all their patients.
"By ignoring the ethnicity or cultural upbringing of a person, you're ignoring a part of them," Balan says. "You can't do that in medicine to wholly treat people, which is a part of our mission at Loma Linda.   By ignoring or minimizing our differences, care can ultimately be diminished."
Balan incorporates her knowledge and passion surrounding this issue by working at a lower socioeconomic clinic and addressing issues her pediatric patients are facing that go beyond physical health to   social and cultural components such as poor access to education, lack of food affecting growth, and more.
Balan says the most rewarding part of her job is being surrounded by growth and watching it unfold.
"I am for everyone's growth, and how we can support and empower families to create an atmosphere of growth and change," she says. "So, when you see me in the clinic or the hospital — don't be surprised when I ask about grades and activities. Don't be surprised when I offer support services or schedule video visits just to check on you. That's how we grow and all push forward together."
Meet Our Providers
Gabrielle Balan
Pediatrician