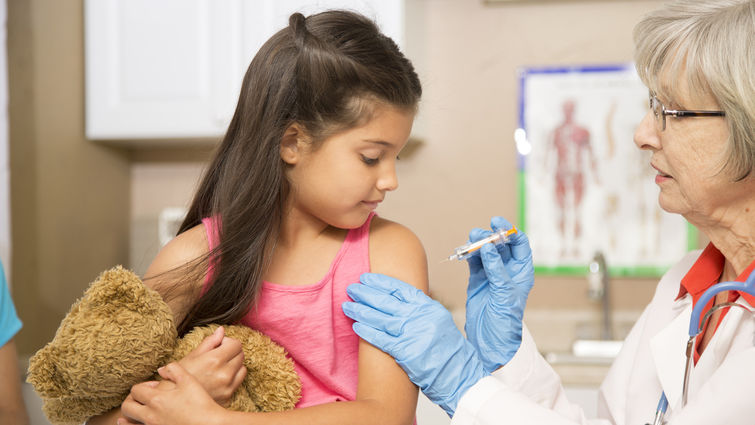 As triple-digit heat begins to cool down and children return to school, a new flu season is moving in. 
Children and adults are encouraged to get a flu vaccination prior to the start of the flu season — typically Oct. 1 through March 31 — to reduce the chances of catching the virus and sharing it among peers, colleagues and families, says Adrian Cotton, MD, chief of medical operations at Loma Linda University Health. 
More than 180 children in the United States died from the flu during the 2017-2018 season, according to the Centers for Disease Control and Prevention (CDC). This number exceeded the average number of flu-related deaths in children reported during a regular flu season. 
Though it's hard to predict the severity of each new flu season or even the duration, it's better to be prepared than not, Cotton says. 
The best (and probably) simplest ways to prevent the flu are:
Get vaccinated
Wash hands often
Avoid contact with others 
Cover your mouth before you cough
If possible, avoid the emergency room, which is open to additional germs and illnesses. 
Children and adults should contact their primary care physician first to address any cold or flu-like symptoms. A visit to the emergency room should be the last choice, Cotton says. 
"Avoid the emergency room at all costs during the flu season as it's more likely to pick up the virus or additional germs that can cause health concerns," he says. 
The following individuals are at higher risk of developing the flu:
Adults over the age of 65
Children under the age of five
Women who are pregnant
Individuals with asthma
The flu vaccine has been updated this year per the CDC. This is in an effort to better match the flu viruses likely to come this season. The vaccine takes approximately two weeks for antibodies to develop in the body. 
If children and adults are unable to get the flu vaccination at this time, Cotton encourages families to still get the shot later. 
"It's better to have the vaccination at some point during the season than nothing at all," Cotton says. "This reduces the chance of getting ill or contaminating others around you."
To schedule your flu shot and to learn more about flu prevention, contact Loma Linda University Primary Care at 909-558-6600. You can always schedule an appointment online at MyChart for same-day appointments.