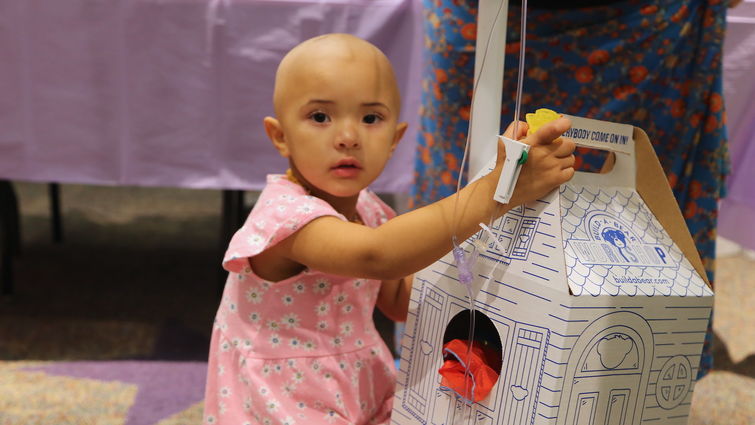 Patients at Loma Linda University Children's Hospital were treated to a Build-A-Bear "Hugs Help Healing Workshop" thanks to the members of the Big Hearts for Little Hearts Desert Guild on Monday, Nov. 5. The Desert Guild provided more than 100 teddy bears, a variety of outfits and accessories for each Build-A-Bear, allowing pediatric patients to select their very own items, which created many beautiful smiles.
Children's Hospital patient Madeline, 3, from Fort Irwin, was excited to take her teddy bear, which she dressed up as Supergirl, up to her room.
Child life specialists worked with the  Desert Guild to ensure that those patients who were unable to leave their rooms for the event still received a bear.
More than 1,400 bears from Build-a-Bear have been donated to Loma Linda University Children's Hospital through the Desert Guild since 2012. Established in 2002, the mission of the Desert Guild is to raise funds to ensure critical medical care for the children of the Coachella Valley.