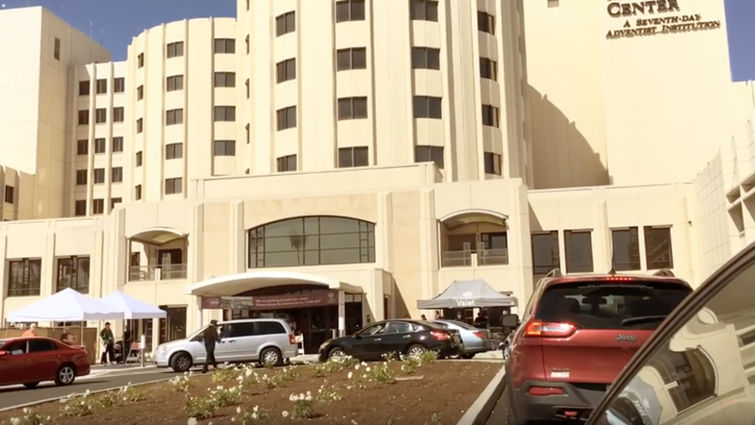 Over the next two months, crews will reconfigure the drop-off point at the front entrance of Loma Linda University Medical Center. This will allow for an additional crane to be brought to the construction site of the future new hospital complex.
Valet service will remain available, as well as passenger drop-off. Please note that for valet, drivers will be asked to remain in their vehicles until an attendant is ready to park their car.
The front entrance is for patients and guests only.
The reconfiguration work will take place in phases, and ongoing communication will announce impacts as they arise. When possible, construction will take place during nighttime to avoid daytime interruptions.
"We will work to minimize inconvenience, and we greatly appreciate your patience and understanding," says Eric Schilt, assistant vice president for construction, LLU Medical Center.
To facilitate the construction, the ADA (handicapped) parking lot next to valet services will now be valet only. To offset this change, additional ADA spaces have been added to the patient parking structure (P3) on Campus Street.