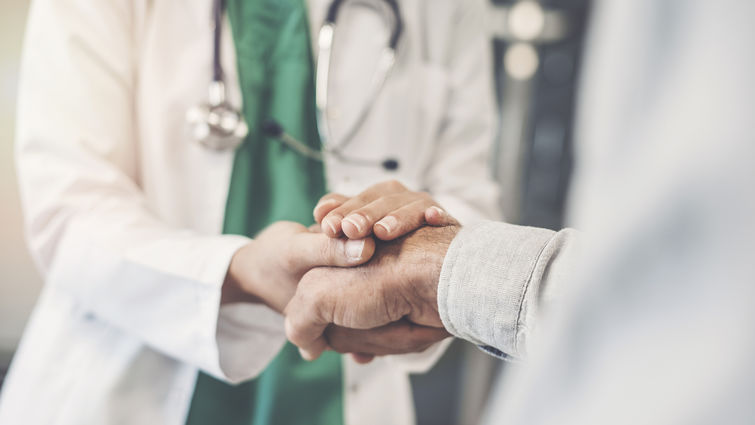 Ekua N. Cobbina, MD, is a lead pediatric hospitalist and founding member of the Hospitalist Group at Loma Linda University Children's Hospital. As a pediatric hospitalist, Cobbina specializes in caring for hospitalized children in collaboration with a patient's regular pediatrician. She focuses on providing comprehensive care for children who are acutely ill, implementing the best quality of care while balancing resource utilization and hospital process improvement. 
Cobbina grew up in Ghana before moving to the United States by herself at the age of 19. She was focused and resolute, knowing she wanted to be a pediatrician or at least work with children. 
After she graduated with her medical degree in 2003, she applied to the Children's Hospital pediatric residency program, hoping to move closer to her extended family in California. 
"After my interview, this place just felt like home — I ranked it first and matched," Cobbina said. 
She worked part time for Children's Hospital from 2006 to 2008 and was drawn back to work full time at the hospital in 2014. Since then, her roles haves included assistant professor of pediatrics and pediatric hospitalist. 
The collegial atmosphere and its focus on spirituality are two of the reasons Cobbina was drawn to work at Children's Hospital. 
"I am passionate about mentoring and teaching our learners — medical students and pediatric residents," she said. "It's so rewarding mentoring them in our profession to grow in their skill, knowing they will pay it forward to those learners who follow after them."
Children's Hospital was recognized by the Leapfrog Group as a Top Children's Hospital in 2017 and 2018 because of its nationally recognized achievements in patient safety and quality. Like the many other people working at Children's Hospital who are responsible for the award, Cobbina is committed to those who walk through the hospital's doors. 
"My greatest goal: to provide the best possible care for my patients and their families," she said. "I strive daily to achieve excellence in our institution through process and quality improvement."
Cobbina is proud of Children's Hospital's accolades and believes they are well-deserved. 
It's incredible to work in an institution where excellence is at the core of everything we do," she said. "I see my co-workers adding their personal commitment to everything and everyone they touch individually and as a team each day. This makes the level of care exemplary here at Children's Hospital." 
Meet Our Providers
Ekua N. Cobbina, MD
Pediatric Hospitalist