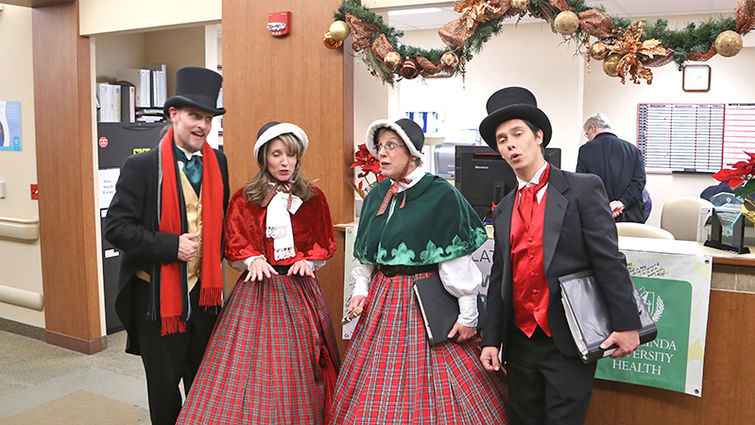 Heralding the hope of Christmas, a cappella voices wound their way through the hospital units this week at Loma Linda University Health. The organization makes every effort to dispense doses of festivity to patients who must spend the season receiving medical care.
Enter Christmas carolers as one example.
Members of the Desert Carolers sang traditional favorites this week to patients while dressed in Dickensian holiday finery. They visited Loma Linda University Medical Center, Children's Hospital, East Campus, Surgical Hospital, Behavioral Medicine Center and Behavioral Health Institute. Different individuals of the singing troupe performed each day.
Catch a glimpse of the experience with this video of Desert Carolers John-David Wiese, Shannon Laux, Debora Biddick and Deryl Jon Blair performing "The Christmas Song" at Surgical Hospital Dec. 20.
Happy holidays from Loma Linda University Health.