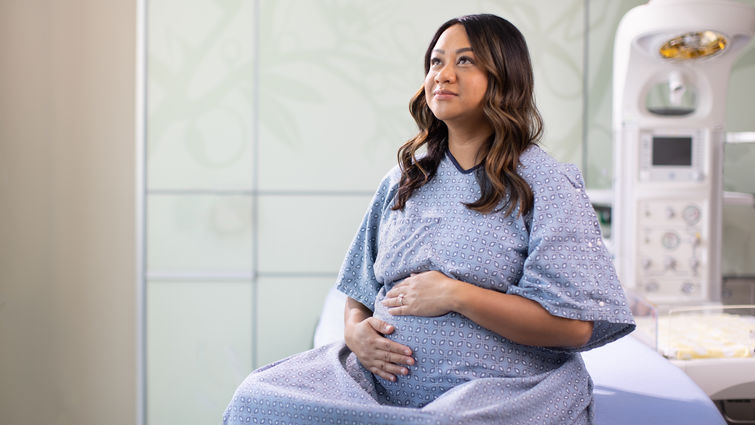 California Health and Human Services Agency (CalHHS), in partnership with Cal Hospital Compare (CHC), named Loma Linda University Children's Hospital to their 2022 Maternity Honor Roll in August, celebrating the hospital's high performance in quality maternity care.
This list recognized 108 hospitals that met or surpassed the statewide target to reduce births via Cesarean section (C-section) in first-time mothers with low-risk pregnancies.
"Providing care for all maternity patients through the lens of quality, safety, and equity is our core mission at Loma Linda University Children's Hospital," said Courtney Martin, DO, medical director of quality improvement for Children's Hospital. "We are honored to be recognized again for living out our values and mission in low-risk and high-risk obstetrics care, which subsequently provides the best outcomes for mothers and their babies."
This year's award reflects the calendar year 2021 hospital discharge and birth certificate data from 211 California hospitals that offer maternity services and participate in the California Maternal Quality Care Collaborative's Maternal Data Center.
Every year, more than 420,000 babies are born in California, with childbirth being the number one cause of hospitalization nationwide.
The improvement of low-risk C-section rates by California hospitals ultimately protects mothers and babies, according to CalHHS and CHC. Overuse of C-sections for mothers can result in higher rates of complications like hemorrhage, transfusions, infection, and blood clots. As for babies, surgery brings risks, including higher rates of infection, respiratory complications, neonatal intensive care unit stays, and lower breastfeeding rates.
Visit our website to learn more about maternity services at Loma Linda University Children's Hospital.