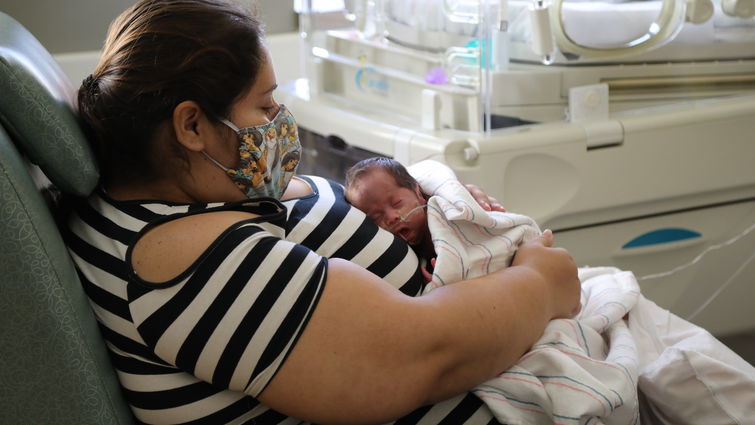 Named a Top Children's Hospital for the fourth time, Loma Linda University Children's Hospital was recognized by The Leapfrog Group for its nationally ranked achievements in patient safety and quality, highlighting its world-class pediatric and obstetric healthcare.
Announced today, the award is widely acknowledged as one of the most competitive awards American hospitals can receive. It is given by The Leapfrog Group, a national watchdog organization recognized as the toughest standard-setters for health care safety and quality.
Peter Baker, senior vice president and administrator for Children's Hospital, said the awards points to the collective work of every employee to establish a culture of safety and quality.
"Though we have faced two challenging years, each of our employees serving at Children's Hospital has stayed true to our core mission," Baker said. "I want to thank them so very much for working every day to provide the best possible healing and caring environment to our youngest patients and their families."
Out of 2,200 hospitals considered, Children's Hospital was one of eight awarded a Top Hospital distinction in the children's hospital category.
"When we focus our energy on a strong commitment to safety, we are fulfilled as healthcare providers, and patients receive the benefit," said Courtney Martin, DO, medical director of quality improvement for Children's Hospital. "This award encapsulates the incredible, humble, meticulous and inspiring healthcare providers at LLUCH, who provide the best care possible to children and pregnant individuals."
Many areas of hospital performance are considered to receive a designation, including infection rates, surgery, maternity care, and the hospital's capacity to prevent medical and other errors. These rigorous standards are defined in each year's Top Hospital Methodology.