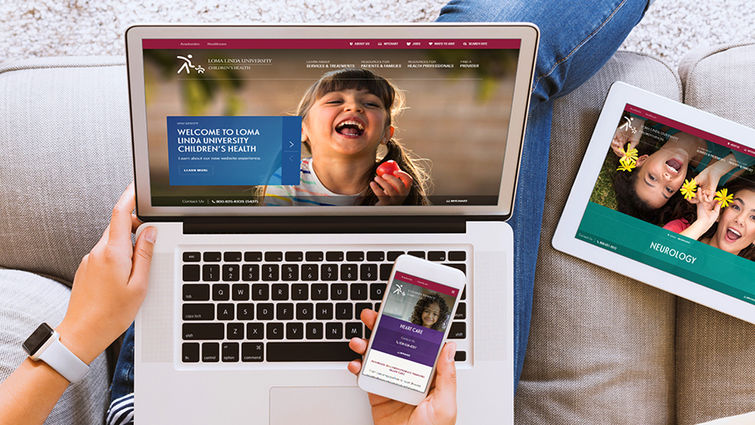 Loma Linda University Children's Health has launched a newly redesigned website at lluch.org, which helps patients and families find what they're looking for as quickly and conveniently as possible with a focus on care around mothers and children. 
The new site offers a user-focused experience with a fresh new look. The new design allows for streamlined menus with prioritized navigation based on common user behaviors, an optimized layout for mobile platforms and more.
Users can access what they need online through the website's enhanced function, content and design. The website provides easy navigation for those services and specialties mothers and their children need most, including general pediatrics, cardiac care, neurology and mother/baby.
The Children's Health web redesign comes just months after Loma Linda University Health launched its new site (lluh.org). Both websites were designed for the consumer who is using digital technology to search for and access care.
The site is mobile-friendly and responsive to viewing on various phones, tablets and devices. Navigation is simple for the site's updated content with a standardized look and feel. The new Children's Health website is part of the organization's visual rebranding aimed at keeping mothers and children healing, healthy and happy.