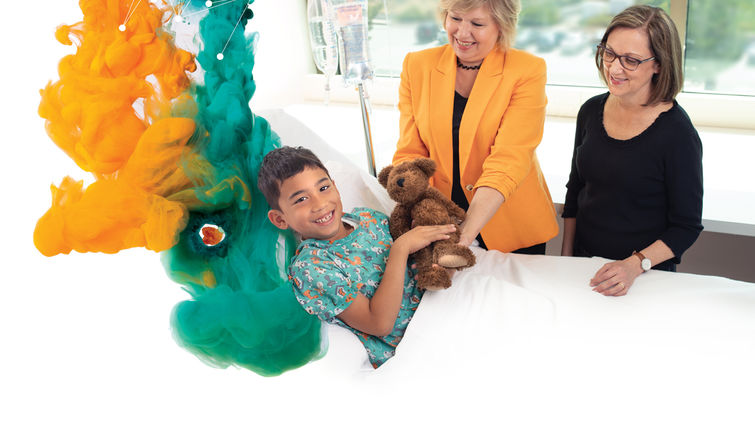 Child Life Services at Loma Linda University Children's Hospital, with their team of child life specialists, go above and beyond every day to minimize the fear and stress experienced by children, adolescents and families during hospitalization. Two women in particular stand at the helm of this program at Children's Hospital with an undeniable commitment to patient care and their team: Dorothy Clark Brooks, MA, CCLS, bereavement and community education specialist, and Dina Evans, MS, CCLS, director of Child Life Services.
Dorothy Brooks has committed 36 years of her life to Child Life Services, watching it grow from a team of three to now more than 30. Although she has various responsibilities, Dorothy said one of her favorite roles is being a support person for her team.
"Our patients are facing grief and very challenging times — that can become overwhelming for staff who are working as the support network for these kids," she said. "I love that I get to support my team every day as their sounding board, cheerleader and shoulder to lean on."
Dina Evans has worked in many roles of Child Life Services during her 27 years of continued dedication, working as a specialist for a decade, then moving into a management role and now working as the director of the program. She has enjoyed watching the profession grow to become standard in hospital care and seeing new graduates enter the program with so much knowledge and passion.
"I love learning from our child life specialists," she said. "They know so much more than I do, and it's wonderful to manage a group that truly loves their jobs, takes pride in what they do and genuinely cares for our patients. They inspire me to be better."
Visit our website to learn more about Child Life Services.