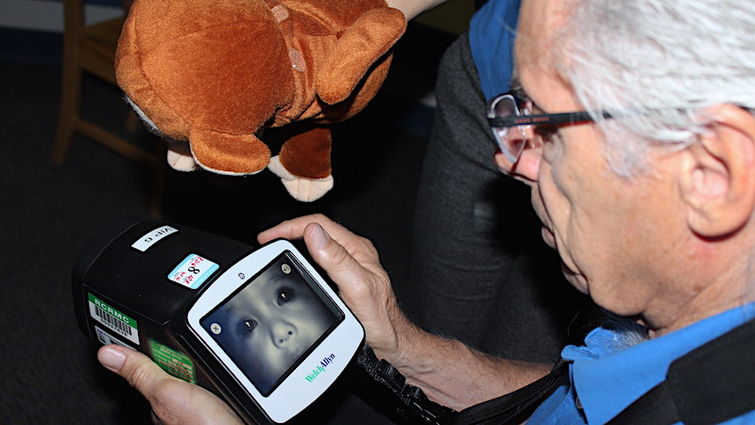 Some may say all good things come to an end, but according to the Cheng Family Foundation, the good just keeps on going. Members of the Cheng Family visited the department of pediatric ophthalmology to announce their commitment to the department would continue for another year with another $75,000, which marks their donation total to $195,000.
Funds have supported the George P. Cheng MD, Children's Vision Screening Program, a collaborative effort between the department and the Lions Club. Together they have worked to provide free vision screening to children at schools and daycare facilities in Riverside and San Bernardino counties.
Siblings Keith Cheng, MD, and Eugene Cheng, MD, along with his wife, Buffie, accepted a plaque on behalf of the family from the department of ophthalmology, which honors their father, George Peter Cheng, MD, a former ophthalmologist and alumni from LLU School of Medicine.
Nearly 12,000 kids ages 6 months to 6 years have been screened since the inception of the vision screening program in September 2015.
The Cheng's have been very proud of the program and say their father would feel the same way if he were alive today.