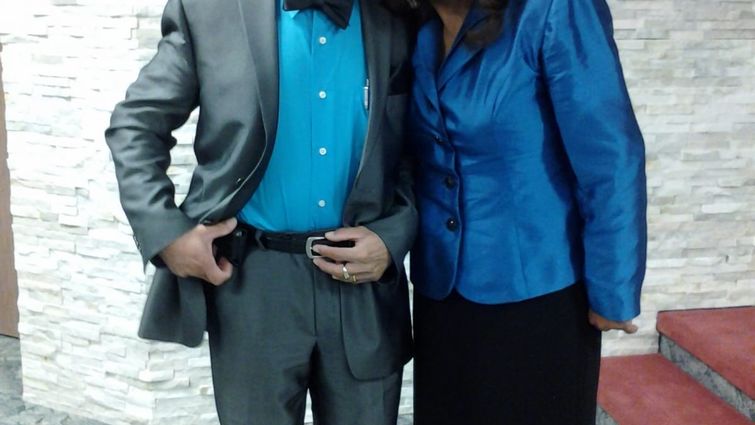 A Loma Linda University International Heart Institute interventional cardiologist performed a high-risk heart procedure in 30 minutes, saving the life of a 61-year-old patient whose grim diagnosis of a heart valve infection left her with hours to live.
Benjamina Galicia was diagnosed with severe mitral stenosis of her bio-prosthetic aortic valve while visiting a local hospital for her routine dialysis treatment on February 21. Mitral stenosis is when the mitral valve — a valve located in the heart — has narrowed significantly, causing lack of blood flow through the heart.
She was immediately transferred to Loma Linda University Medical Center, where she was placed on a ventilator and given blood pressure-supporting medications. Her blood pressure continued to drop rapidly due to inability of blood to cross the valve. Islam Abudayyeh, MD, interventional cardiologist and director of the Interventional and Structural programs, found that the valve gradient across her artificial mitral valve was 39 mm of mercury — well past the critical levels of 10 mm of mercury and considered incompatible with life.
The combination of her diagnosis, severe valve narrowing and rapid drop in blood pressure led the team to believe Galicia was in critical condition and required immediate intervention.
To survive, Galicia needed to have her valve replaced. She was at too high a risk for the open surgical valve operation, so it wasn't an option. A transcatheter mitral valve-in-valve procedure or TMVR, was therefore planned. The advanced procedure is only performed at a few institutions worldwide and only requires a small puncture in a vein in the leg rather than an open chest operation. Abudayyeh — who also proctors hospitals in the United States for complex valve procedures — performed the TMVR procedure with his team in approximately 30 minutes. Galicia's blood pressure immediately began to rise. She safely returned home two days later.
Galicia's husband, Antonio, said he wakes up every day thankful his wife is still alive and that she is well enough to spend the rest of their lives together.
"My wife is all I have," Antonio Galicia said. "I have no idea what I would have done if I lost her."
Abudayyeh said he and the team were honored to have played a part in providing a good outcome for the Galicia family. He wants to assure community members who are experiencing complex heart valve conditions that the Institute is well equipped to serve their needs. Abudayyeh also said all members of the structural team are committed in their determination and commitment to use their combined expertise, compassion and the latest technologies to improve lives.
"Benjamina had a chance at a life with her family," Abudayyeh said. "As a team, we needed to work efficiently to give her the highest likelihood for recovery. There is considerable variability among all institutions in how they address complex patient cases. Here at Loma Linda University International Heart Institute, we draw on experience, innovation and a diverse team of experts in developing better techniques to give all patients the best chance at meaningful life."
The Loma Linda University International Heart Institute is the home of the first human-to-human infant heart transplant, the first regional center for trans-catheter valve implants,  and continues to make strides in heart care innovation. If you or your family are facing what may seem like a complex heart diagnosis, schedule an appointment with one of our experts by calling 1-800-468-5432.