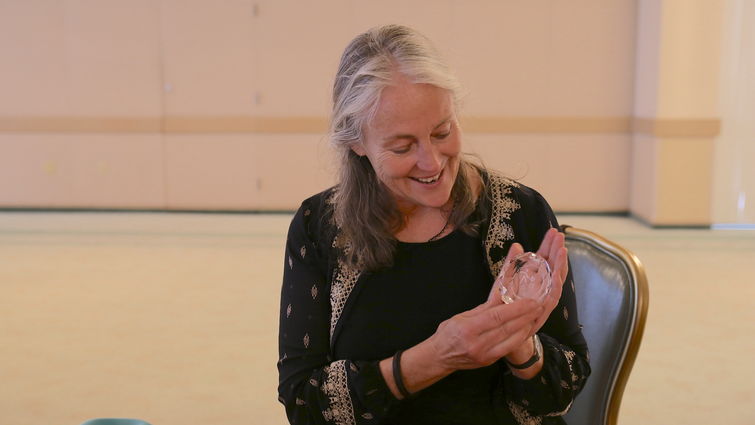 Loma Linda University Children's Hospital (LLUCH) celebrated the 10-year anniversary of the Perinatal Institute with an event on Friday, June 1.
LLU Children's Hospital has had a longstanding reputation for the care it provides to mothers and babies, however, prior to 2008 there was an opportunity to do more to address the health concerns of mothers with the highest risk pregnancies.
(Video, history of maternal fetal medicine)
In May 2008, a group of clinicians led by Bryan Oshiro, MD, who had recently assumed the leadership of the Maternal Fetal Medicine section of the department of Gynecology and Obstetrics, joined forces with LLUCH to create a multi-disciplinary center to treat expectant mothers and fetuses who required specialized care, forming the Perinatal Institute at LLUCH.
"We needed to bring together all aspects of perinatal care so patients would only have to come to one place," Oshiro said. "It was an exciting time and everyone wanted to work together to make it happen. We were building something together."
'Building something together' - Celebrating 10 Years of Maternal-Fetal Medicine from Loma Linda University Health on Vimeo.
Also working in tandem with the group was the late Lawrence D. Longo, MD, founder and director emeritus of the Center for Perinatal Biology at LLU. An internationally known researcher, Longo's research in the field of developmental physiology contributed to the success of maternal fetal medicine at LLUCH. His daughter, Elizabeth, attended the anniversary event and was presented with a plaque in his honor.
We have a department of physicians who are really passionate about giving their all to help patients in this area. – Dr. Kevin Balli
Today, the Perinatal Institute includes the department of Maternal Fetal Medicine, the Total Care Birth Center, NICU, Diabetes Treatment Center, and the Comprehensive Tobacco Treatment Program for expectant mothers.
Kevin Balli, MD, the current chair of Gynecology and Obstetrics, said the future of the Perinatal Institute is bright. With plans to grow. The team is looking for new and increasingly effective ways to improve maternal and child health in the Inland Empire. Plans are in motion to start a maternal transport service, telemedicine for outlying areas, and new services like in-utero fetal surgery.
"We provide excellent obstetrical care for patients with the highest risk pregnancies, as well as low intervention and support for patients with low-risk pregnancies," Balli said. "We have grown and we have a department of physicians who are really passionate about giving their all to help patients in this area."
For more information on maternal fetal medicine or the Perinatal Institute visit their website or call 1-800-825-KIDS.