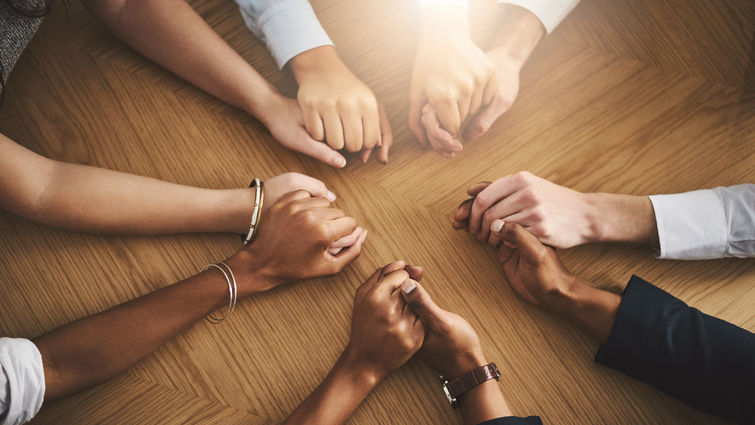 Kyle Carran is alive today thanks to an organ transplant support group in her hometown of Las Vegas run by Loma Linda University Health. It was there that the 41-year-old cirrhosis patient found a second wind to fight through extreme pain for survival and a chance at a transplant. 
She now hopes her story can inspire other pre-liver transplant patients to hold on just a little longer. 
Carran, 41, says she remembers preparing for what she thought was the inevitable just several months ago. She was on the waiting list for a liver transplant and can remember not knowing where to turn as things got worse. 
When representatives of Loma Linda University Health's Las Vegas Hepatology & Liver Transplant Clinic told Carran about the group, she reluctantly attended, not knowing it would change the fate of her journey.
"I was getting everything in order because I was feeling that bad," Carran says. "I just wanted to make it easier for my boyfriend and my kids if I was not going to make it." 
The support group is where she met another woman waiting for a transplant and a man — Daniel Campbell— who survived to get a liver transplant. During her support group session, Carran says she was able to see Campbell getting on a plane to California headed to his transplant. Hearing and seeing his story is what helped her continue to push forward in her journey to a transplant, regardless of the pain she was in that made her feel as if it was the end. Two weeks later, she got the call that she would get a new liver.
"The support group saved my life," Carran says. "It was there I found my second wind to fight."
In December 2018, her life was saved with a liver transplant, more than a year after being diagnosed with cirrhosis.
Corrie Berk, DNP, who runs the clinic, says Carran and other patients' stories are the reason she is so passionate about transplant support groups. Sometimes patients in these circumstances need hope to get to the finish line and even more support after transplant. 
"During their journey, patients are dealing with intense emotions that warrant support," Berk says. "This support group has been a lifeline for so many patients trying to hold on during difficult times. It gives them hope."
Berk says the group has televisions that allow pre-transplant patients to video chat and virtually attend the pre-transplant support group in the city of Loma Linda. This streaming session allows Las Vegas patients to interact with Loma Linda area patients and providers to broaden their sense of support. During each session, a guest speaker presents on anything from conditions to expect during the transplant process.  
The Las Vegas post-liver transplant support group is a new addition at the clinic. It serves all local patients who have had liver transplants, including patients who were transplanted at other transplant centers. 
While each session focuses on an educational topic, there is always time allotted for open discussion. Most importantly, Carran says, it allows patients to connect. 
"You are going to have questions," Carran says. "The person who is taking care of you and will continue to take care of you is going to have questions. For anyone who is going through it for them and their family, it's a very important thing to do."
Here at Loma Linda University Health, we know that any transplant journey is not an easy one. We would love to walk with you through this time in your life. If you are interested in learning more about the support group, reach out to the Loma Linda Las Vegas Hepatology & Liver Transplant Clinic at 702-823-0004.