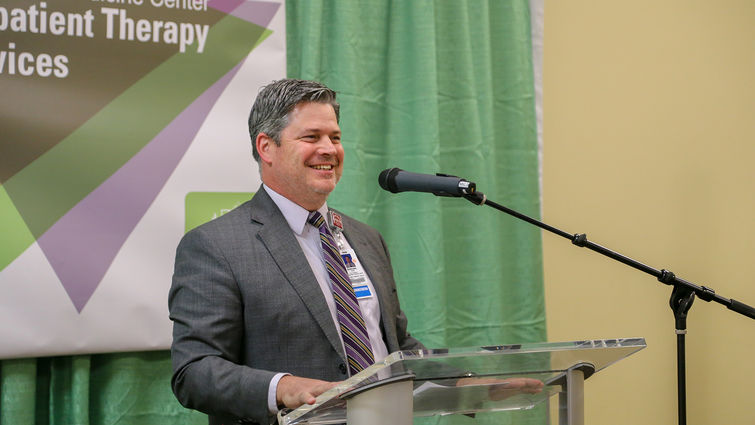 Loma Linda University Health Behavioral Medicine Center (BMC) has expanded its outpatient services with theaddition of the BMC Outpatient Therapy Services program, which will offer care for the full spectrum of patient mental health needs.
This new program will provide additional therapy resources for the residents of the Inland Empire community, as well as allow the BMC to treat more patients suffering from a variety of mental and behavioral health challenges.
"This expansion addresses the lack of mental healthcare providers available and touches on the impact we are hoping to make by continuing to expand our services," said Edward Field, MBA, administrator of the Redlands-based Behavioral Medicine Center. "Mental healthcare is no different from any other aspect of healthcare, and by working together, we can help reduce the stigma associated with seeking mental healthcare."
The BMC Outpatient Therapy Services program will provide care for a variety of needs in the Inland Empire region, such as opiate addictions, anxiety, depression, suicide prevention, and host of other psychiatric and behavioral disorders.
The expansion of the outpatient care offered has been warmly welcomed by members of the community and continues to support the BMC's commitment to providing whole person care to everyone it serves. "With these new services, patients will spend parts of their day receiving treatment, allowing them to continue managing their school or work life," Field said.
"Our priority is to create greater access to care within our communities," said Melissa Pereau, MD, a medical director and psychiatrist at the BMC. "This is a period in time when we see a call to arms, and we need to be able to continue building what we're doing to fight against mental illness."
Dragana Pitargue, program director of the Loma Linda University BMC Outpatient Services, says her hope is to collaborate with other departments in the health system in order to help patients with the behavioral health aspect of their treatment. "It's extremely important to have an outpatient clinic for continuity of care, and our outpatient clinic is excited to partner with the Department of Psychiatry to provide a collaborative approach to treatment," Pitargue says.
All therapists will be trained in Eye Movement Desensitization and Reprocessing (EMDR), an interactive psychotherapy technique used to relieve psychological stress. "With the additional EMDR training, our therapists will be well-equipped to successfully treat veterans and those suffering from PTSD or traumatic memories — a prevalent need in our region," Pitargue says.
Opening its doors in 1991, Loma Linda University BMC began as an 89-bed facility with a goal to help patients in the community. Now, the BMC serves 4,800 inpatients and provides 51,000 outpatient visits annually. The behavioral health facilities offer more than 26 customized programs for youth, adult and senior patients.