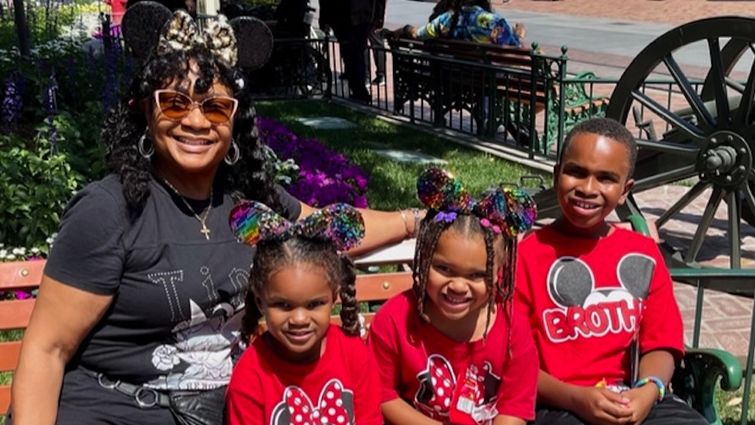 The commonly performed spinal fusion leaves patients with undesirable stiffness and limited mobility. As an alternative, spine surgeon Siamak Yasmeh, MD, regularly performs laminoplasty, a procedure that relieves pain and allows patients to be active with full mobility.
Sixty-four-year-old Gaylyn had neck and spinal problems for years due to a predisposition many people are born with, leading to spinal stenosis. Gaylyn is one of many individuals born with narrow spinal vertebrae that put pressure on the spinal cord over time. The pressure may lead to spinal stenosis, with symptoms typically being felt by age 50.
To Dr. Yasmeh: My quality of life is so much better because of you. I feel renewed.

Gaylyn
Gaylyn settled into retired life with her husband in Tennessee after working for 35 years. Gaylyn decided to seek medical help after day-to-day pain worsened from stagnancy and no regular fitness activity. Pain ensued, and she suddenly began dropping things.
"I've had this pain in my neck and back for years. I can take pain," Gaylyn said. "But I decided to see someone when I was hurting after not doing anything."
Orthopedic surgeons in Tennessee told her a spinal fusion was her only option.  A gymnast through her younger years, Gaylyn raised two active sons, and continues her active lifestyle as a grandmother of three. She knew she couldn't get a fusion if she wanted to keep up with her lifestyle.
Gaylyn held off on the surgery she found undesirable. Moving back to California to be with her children and grandchildren, Gaylyn found hope in Yasmeh at Loma Linda University Health.
"I love Dr. Yasmeh! He was the first doctor to fully explain the pain and which surgery would provide me with relief," Gaylyn said.
This May, Yasmeh performed a laminoplasty on Gaylyn's spine. The procedure allowed him to open each vertebra to make it larger and hold it in place by adding plates and screws, maintaining the larger opening and immediately taking pressure off the spinal cord.
"It's probably one of my favorite procedures," Yasmeh said. "Many times, people come to me for a second or third opinion after being told they had to get their neck fused and don't want it done."
Yasmeh said laminoplasties successfully treat cervical stenosis symptoms like arm pain, numbness, and tingling. Though most of his patients are over 50, some begin feeling symptoms in their thirties.
"It would be terrible to tell someone so young they need a fusion. I love being able to offer an alternative," Yasmeh said.
Gaylyn has her strength back. She actively walks and tutors part time while keeping most of her free time just for the attention of her sons and grandchildren. Next, she'll return to biking, fully mobile and pain free.
"To Dr. Yasmeh: My quality of life is so much better because of you. I feel renewed," Gaylyn said.
Learn more about the orthopaedic spine care offered at Loma Linda University Health or call 909-558-2808 to make an appointment.