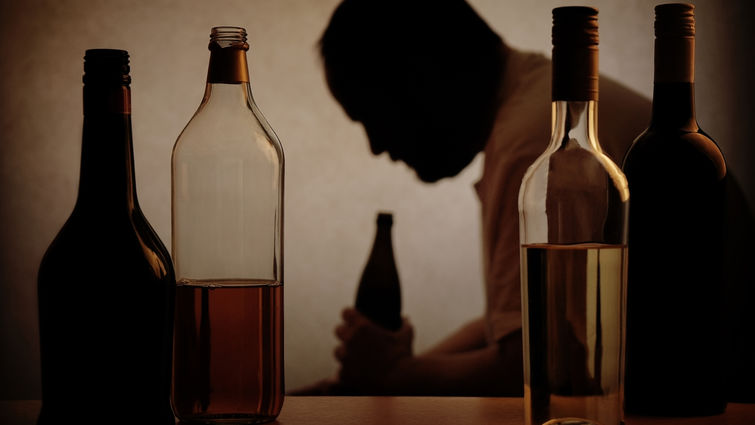 The Centers for Disease Control and Prevention (CDC) reports that 88,000 deaths in the United States are caused by excessive alcohol use annually, ranking it as the third most common lifestyle related cause of death, with smoking being the first and poor diet or exercise as the second.
Deaths caused by excessive use of alcohol claims nearly twice the number of deaths than those caused by an opioid overdose, according to 2017 CDC estimations. While the opioid epidemic is a huge issue, they sometimes shadow another harrowing form of drug abuse.
Katia S. Stoletniy, MD, medical director for the Substance Use and Recovery and Wellness Program at Loma Linda University Behavioral Medicine Center, says the fact that alcohol is legal may have softened the way we look at the drug's impact. "Excessive alcohol consumption can lead to a number of health problems, including high blood pressure, stroke, liver disease and cancer," Stoletniy says. "It can also prompt behaviors that can increase the risk of accidental injuries, violence and other risky behavior."
When you know the signs of excessive drinking, you know when to intervene and get help for a loved one, Stoletniy says. She recommends seeking treatment options for yourself or a loved one if you use or hear the following statements:
"I ended up drinking more than I intended."
"I tried to cut down but couldn't."
"I feel sick a lot after drinking."
"My drinking sometimes interfered with home, family, job or school."
"I have to drink a lot more than I used to get the effect you want."
"When I wake up, the first thing I need is a drink to get going."
"I feel guilty thinking of how much I drink."
"I don't like it when people comment on my drinking."
Listening for these statements is a good first step to providing resources to those who may need them, Stoletniy said. "Substance use is treatable, and there are resourced available to offer hope and help for addictions like alcohol," she said.
Quality of life can greatly improve when someone can learn the skills to maintain sobriety. "When someone is open to the changes recovery can bring, they can find dramatic and long-term improvement in their well-being," Stoletniy said.
Entering treatment may be a challenging and emotional decision. Loma Linda University Health providers can help you or a loved one make the steps to recovery a little easier.
Contact our substance use recovery and wellness program today to find out more about our 12-step, self-help approach to recovery. Visit our behavioral health services website to learn more about the substance use treatments offered at the Loma Linda University Health. Request information on a specific area, and one of our intake coordinators will contact you.